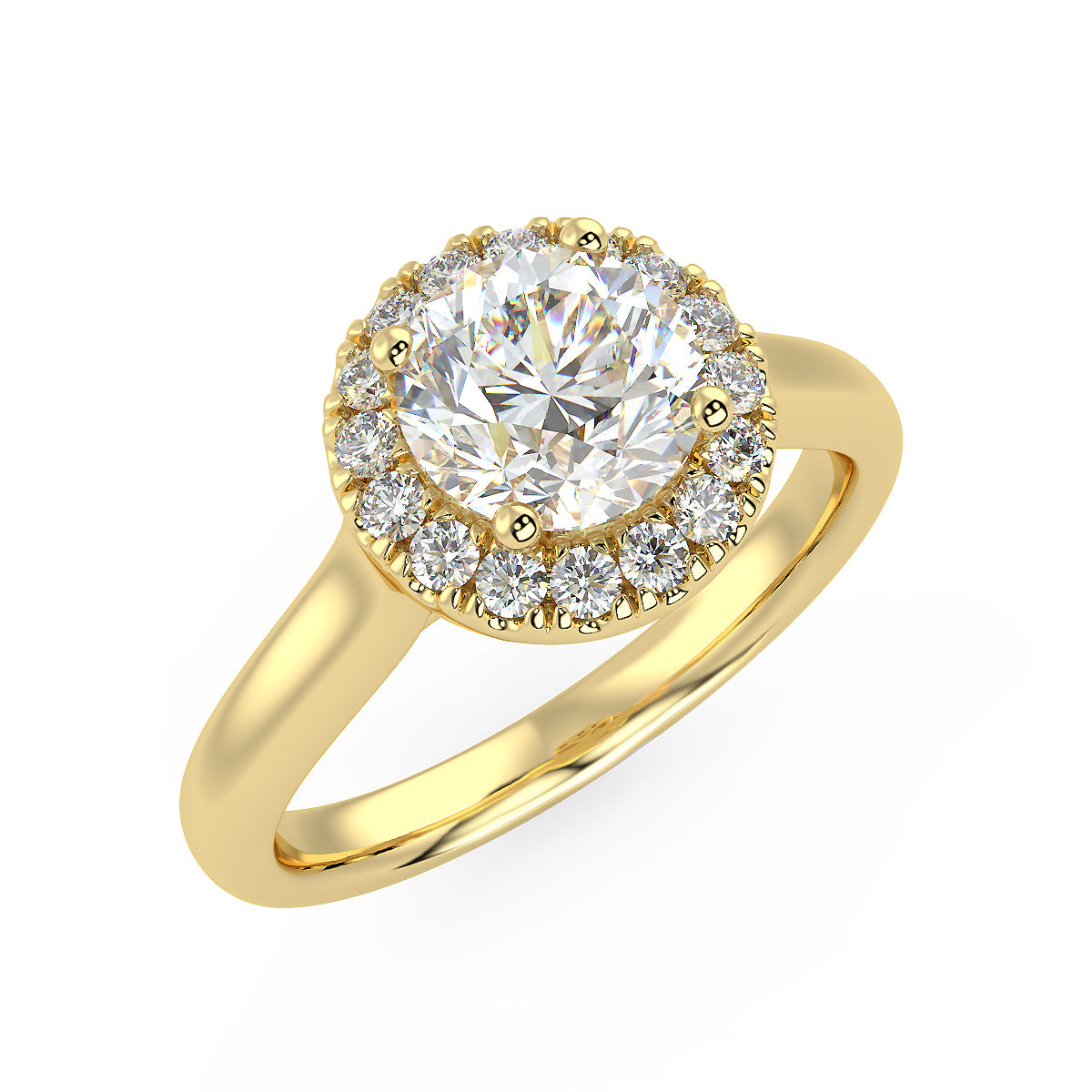 Rigel Engagement Ring in Yellow Gold
Out of stock
Pay with:

Modern brilliance meets vintage charm. This unique pave engagement ring gives you the signature style you are looking for by surrounding a classic round brilliant lab-grown diamond center with a pave halo. All your eye sees is a soft silhouette of sparkle, a beautiful symbol of how the love you found today has filled all your tomorrows with brilliance.
[split]
Metal: 14K Yellow Gold
Lab-Grown Diamonds: 
Halo Encrusted With 16 Lab-Grown Diamonds, 0.35 Ct. Total Weight
Color — H or Higher
Clarity — VS2 or Higher
At Brilliant Carbon, Every Lab-Grown Diamond Above 0.50ct Is IGI Certified

Diamond Weight Tolerance: +/- 5% of Total Diamond Weight.
More Designs You May Love