5 Reasons to Buy Lab Grown Diamond Gifts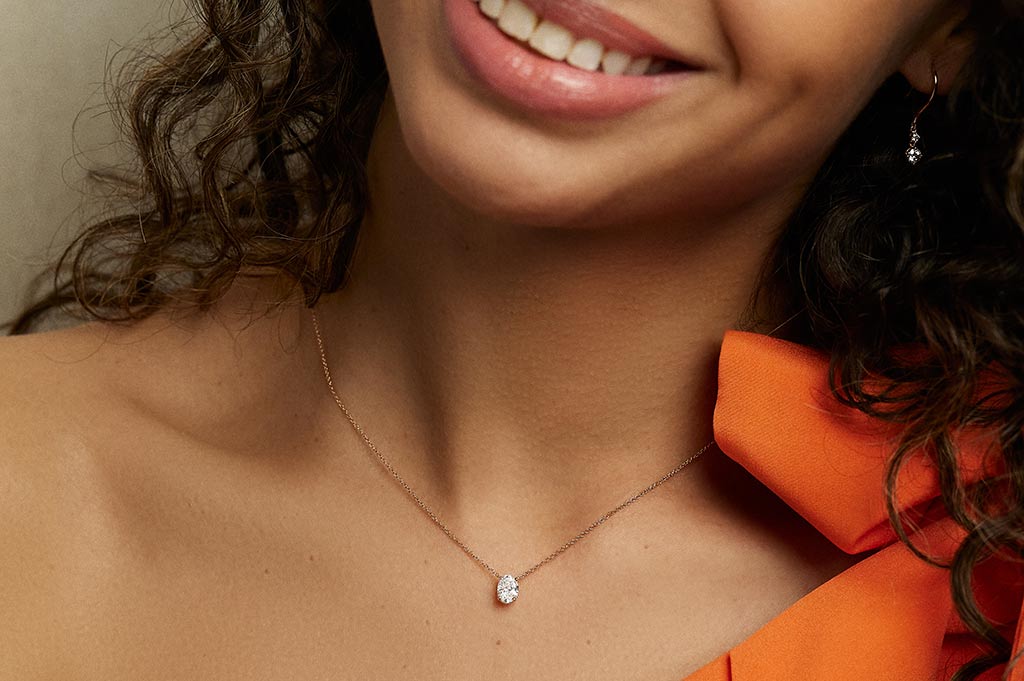 If you're looking to really spoil someone and make them feel loved, there's nothing like a luxurious gift. No matter what the occasion (or even no occasion at all) there's nothing like a gift of jewelry to make her smile. In survey after survey, jewelry shows up on more women's wish lists than anything else. And if you buy jewelry that can be worn every day, it's a constant reminder of how much you care. Lab grown diamond jewelry is a great choice for a jewelry gift for many reasons. Here are the top five reasons to show your love with a lab created diamond jewelry gift.
1. Lab Grown Diamonds Are Gorgeous
There's a reason that throughout history diamonds have been coveted. They sparkle and shine like nothing else. Did you know diamonds actually slow down light, bending it to reveal sparkling rainbows? Even from across the room, diamonds reflect and refract the light and turn it into brilliance. And unlike imitations like CZ and moissanite, lab grown diamonds are diamonds, with the same optical chemical and physical properties as natural diamonds. They look identical to mined diamonds: the only difference is origin. That means your gift has all the timeless beauty of diamonds produced by modern technology so it's more accessible.
2. Lab Grown Diamonds Symbolize Love
Nothing says love like diamonds. When you give lab grown diamond jewelry to someone you care, you are giving love she can wear. Of course lab grown diamond jewelry is a romantic way to say I'll love you forever. But today diamonds also are an enduring away to show your love for your mother, daughter, sister, and best friend. And giving diamonds to yourself is a way to express love for yourself and celebrate your own milestones and achievements. So go ahead: share the love.
3. Lab Grown Diamonds Are Impressively Luxurious
If you really want that "wow" when they open that gift box, you can't do better than diamonds. Nothing else makes you feel as much like royalty, ready for the spotlight or the red carpet. Lab grown diamonds help you pump up the volume on that wow factor because they cost less than mined diamonds. You can afford better quality and twice the carats. That means your gift will be impressively brilliant and sparkling. Lab grown diamonds are real luxury within reach.
4. Lab Grown Diamonds Are Sustainable
If you buy from a jeweler like Brilliant Carbon, who sources only carbon-neutral lab grown diamonds from a Sustainability Rated Producer, your lab created diamonds will be certified as sustainable too. And Brilliant Carbon donates a portion of your purchase directly to the cause of your (or your loved one's) choice. That means your gift also gives back and makes the future a little brighter.


5. Lab Grown Diamonds Are Timeless
Tech breaks. Clothes wear out and fray. But diamonds last. And classic diamond jewelry never goes out of style. Solitaire necklaces and stud earrings have been fashionable for more than a century. So you can be confident that your lab grown diamond jewelry gift will give her joy for decades and will even be enjoyed by the next generation. Only your love will last as long.