Five Jewelry New Year's Resolutions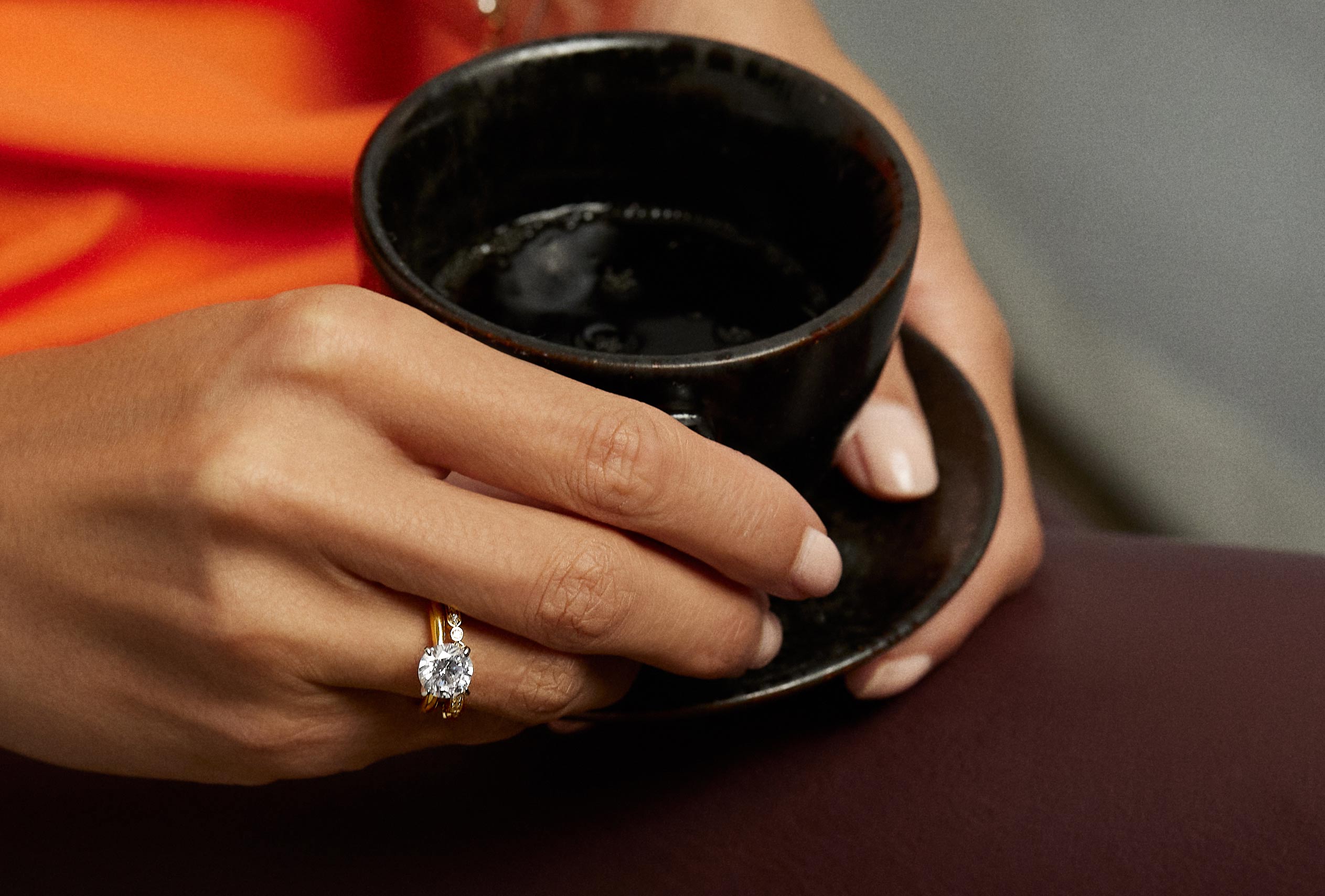 Celebrating love and celebrating achievements, jewelry pieces are symbols of the happiest moments of our lives. That's why we've made a resolution to make sure that all our diamonds have a positive impact on communities and the environment. New Year's resolutions are about changing priorities to create a vision of a brighter future. At Brilliant Carbon, we have a vision for a jewelry industry that helps make the future better. As we look forward to a more brilliant 2023, we hope that you can join us in trying to change the jewelry business to enable it to contribute more to a sustainable future that has a positive impact on both the environment and communities around the world. If you want your jewelry purchases to support these goals, consider making these five jewelry resolutions to make sure that your purchase makes a difference.
Fewer Better Things
In a culture where so much that we wear is disposable fast fashion, jewelry endures for generations. Fine jewelry is one of the most responsible fashion accessories because it lasts a long time. Even when the individual jewelry piece is no longer wanted, all the individual components can be reused in new jewelry pieces. No one ever throws away diamonds and gold! They are always reused in a new piece. You can support the circular economy by choosing style over fashion. By choosing timeless high-quality jewelry that can be worn daily for decades instead of lots of costume jewelry that breaks easily and goes out of fashion quickly, you make it easier to make sure that your choice is sustainable.
More Carats for Less Money
When choosing fewer better things, why not buy the fine jewelry of your dreams right now instead of hoping to trade up sometime in the future? Lab grown diamonds offer your fine quality for less, so you can afford more carats. Two carat stud earrings are less than you might imagine! And the engagement ring of your dreams, simple and timeless with a lab-grown diamond that sparkles with all the brilliance of your love is now within reach.
Less Carbon from Your Carbon
If you are concerned about climate change, you can reduce the impact of the things you buy by choosing products that meet the highest levels of ethical and environmental responsibility, fully backed by third-party certification. For diamonds, that's the groundbreaking SCS-007 standard created by SCS Global Services. SCS has played a key role in the development and success of some of the world's most prestigious standards, certification programs, and supply chain initiatives across industry sectors, such as the Forest Stewardship Council (FSC) standard, the Marine Stewardship Council (MSC) standard, USDA Organic, Non-GMO, and many more. SCS diamond standards include origin traceability, ethical stewardship, verified climate neutrality, sustainable production practices, and sustainability investments, establishing unprecedented benchmarks of performance and transparency. Although SCS standards can be applied to mined diamonds as well as lab grown diamonds, only the best lab grown diamond producers have been certified as SCS Sustainability Rated Producers. No mines have achieved sustainability-rated status. At Brilliant Carbon, we are proud that all our lab grown diamonds are created by a Sustainability Rated Producer so you can be sure that they are carbon neutral and climate neutral.
Conflict Free Forever
The world has come a long way from the days of Blood Diamonds, mined diamonds that supported armed rebellion in conflicts around the world. Governments, industry and NGOs created the Kimberley Process and the System of Warrants to ensure that diamonds that fund conflict did not enter the supply chain. This was successful in eliminating conflict diamonds from the normal supply chain.

Today the industry is grappling with a new challenge: the war in Ukraine. Because about one-third of the world's diamonds are mined in Russia, providing billions of dollars in revenue for the government, many people around the world have called for a boycott of Russian mined diamonds. If you want to be sure that your diamonds are not Russian, buy traceable diamonds from another source. Fortunately, because all our diamonds are lab created by a Sustainability Rated Producer, we can guarantee that they are forever conflict free.
Choose Brands That Give Back
The very best jewelry brands go beyond just making sure that they offer sustainability rated conflict free lab grown diamonds. They also give back. At Brilliant Carbon we are proud to donate 1% of your purchase directly to the cause of your choice, using the innovative ShoppingGives Foundation program (EIN: 83-1352270.) 100% of the funds donated go to support the charities you select. This enables you to create a positive impact for your favorite causes through your purchase, at no extra cost to you.