Four Valentine's Day Proposal Ideas That COVID Can't Spoil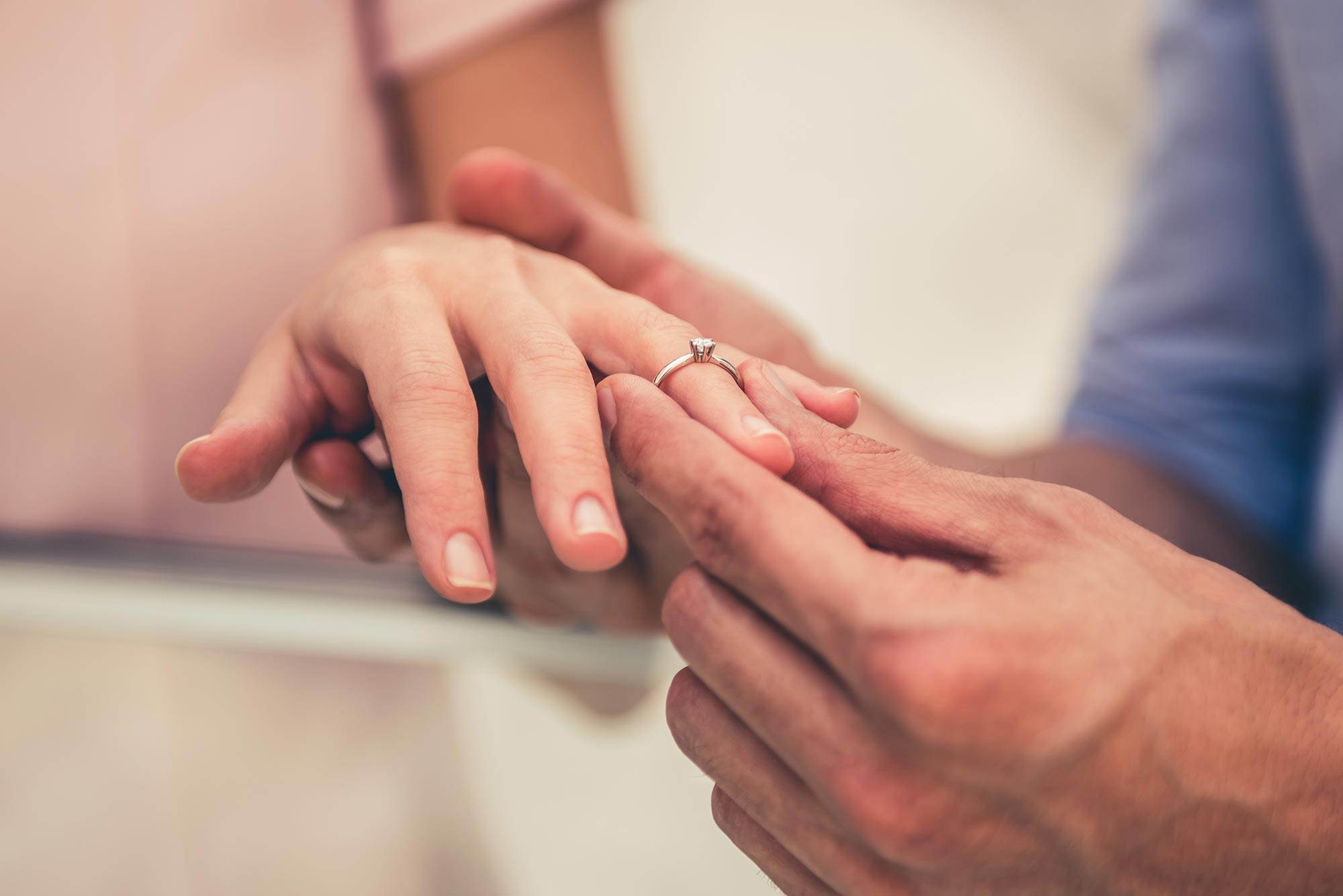 Love is in the air on Valentine's day. Planning a romantic proposal? With many restaurants closed for indoor dining and masks not so romantic, proposing in a fancy restaurant isn't the way to go this year. No worries. We have five great proposal locations that are much more romantic than a restaurant so you can focus on the most important part of the proposal: the heartfelt statement of why you want to marry your beloved.
Go Home and Go Big
Home is actually the most popular place to propose. Although you can just spontaneously get down on one knee while you are making dinner together, with a little planning an at-home proposal can be as spectacular as any destination. To make your proposal more romantic, it helps to have lots and lots of candles or flowers (or both). LED candles will last for days unattended. Put them everywhere. You can also spell your proposal out in glow-in-the-dark stars on your ceiling: turn off the lights and wait for the gasp. Go Back to the Beginning Begin the next stage of your journey together where the first one began: propose at the place where you first met, had your first date or said "I love you." Even if you can't go inside, going back to that special place will get you both thinking about your journey together and how you fell in love. It's the perfect way to set a romantic mood for your proposal.
Get Really High
A beautiful view is the perfect backdrop for your proposal. Find a spot with a gorgeous vista: a tower, a bluff, or a balloon. If you can, have a friend waiting for you to take a photo. The dramatic scenery will make the moment even more beautiful. You can even stage a photograph by asking a bystander to take a picture of you two in front of the view and then drop to one knee.
Go Outside & Play
Although it's chilly outside in most of the country during the holidays, that doesn't mean you shouldn't consider an outdoor proposal. In fact, it's a great way to be alone in a beautiful place. A snowy walk in the woods or a sleigh ride is a great proposal setting. A scenic bridge, a deserted beach, or a beautiful park can all be a destination for a walk. Bring along a thermos of hot chocolate or brandy and head out, bundled up in your warmest gear. You can set up battery-powered remote-controlled fairy lights in a tree, candles in the snow in a heart shape or spelling out "Marry Me?" that will make the setting magical.
Get Away From It All
Choose a romantic place and plan a destination proposal. A romantic house in the woods or at the beach would both be great even in the off-season. Rent the place a day early if you can and set up a surprise like lights or flowers and champagne or rose petals spelling out "marry me." It will be a celebration of your love neither of you will forget.
If you are planning a romantic Valentine's Day proposal, make sure you have the prefect engagement ring from Brilliant Carbon.