Get the Look: 2022 Emmy Jewelry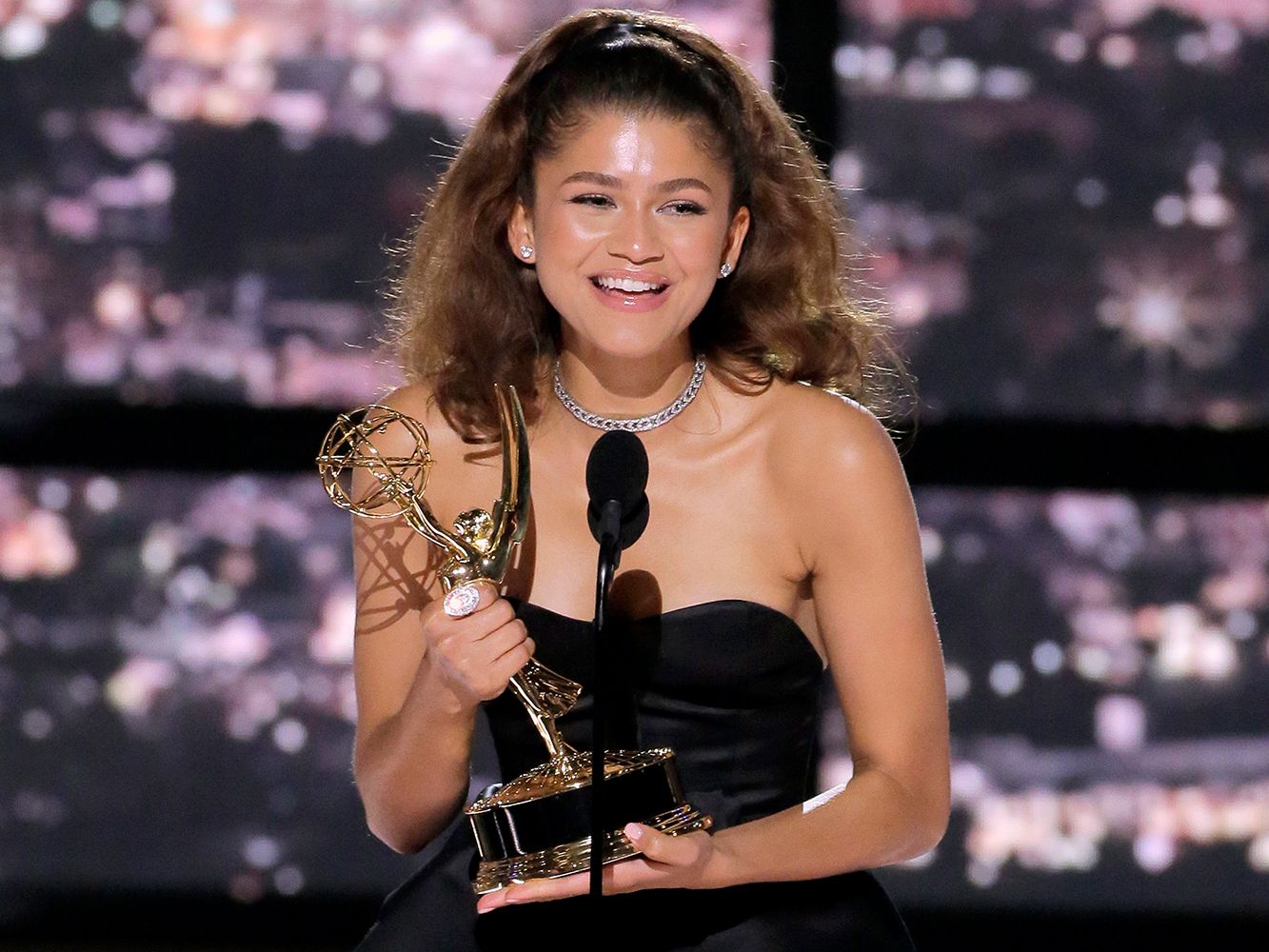 The 2022 Emmy Awards red carpet sparkled with lots of diamonds as usual.  But the great thing about this year's Emmy jewelry is how wearable it is for the real world too. We loved how many stars wore timeless diamond jewelry classics like stud earrings, solitaire necklaces, stack rings and tennis bracelets. They were worn solo, layered, and stacked to perfection. It was a master class in how these staples of a fine jewelry wardrobe can take you anywhere, even onto the stage to accept your best actress awards. Here are our favorite classic jewelry styles from the 2022 Emmys and how you can get the look for less.
Zendaya: Stud Earrings
Zendaya's winning style included a choker necklace by Bulgari and diamond stud earrings. Zendaya's studs are 4.60 carats. Get the look with three-carat lab-grown diamond studs that that make a real red carpet statement. These sparkling staples are available for just $6499.
Sheryl Lee Ralph: Square Stud Earrings
Sheryl Lee Ralph brought down the house at the Emmys when she broke into song while accepting her best supporting actress award. She also had winning style with a square diamond earrings.  Get the look with these square silhouette lab grown diamond studs. The best part? They're only $1899.
Rosario Dawson: Solitaire Necklace
Rosario Dawson's ruffled and corseted Christian Siriano gown was polarizing: you loved it or hated it. But everyone can agree that her delicate solitaire necklace is a winner. Get the look with a lab-grown diamond solitaire necklace.
Amanda Seyfried: Stack Rings & Engagement Ring
There's no better accessory for your diamonds than more diamonds!  Amanda Seyfried added a diamond band to her engagement ring and another diamond band on the same hand for extra sparkle. She was a winner and so are her rings, with mixed metals for extra style points!  get the look with a lab grown diamond engagement ring, a bold lab diamond ring and a delicate lab diamond ring.

Laura Linney: Cluster Stud Earrings
Laura Linney added sparkle to her white gown with cluster stud earrings. Get the look with these illusion lab grown diamond cluster stud earrings that give you the look of single stone stud earrings for much less: just $349!
Reese Witherspoon: Stud Earrings
Studs were the earring of the night!  They don't look overdone even with a stunning statement necklace. Reese Witherspoon paired her gorgeous aquamarine necklace with the perfect diamond stud accent. Get the look with two carat lab-grown diamond stud earrings.