Girl Math Explains These Diamonds Are Basically Free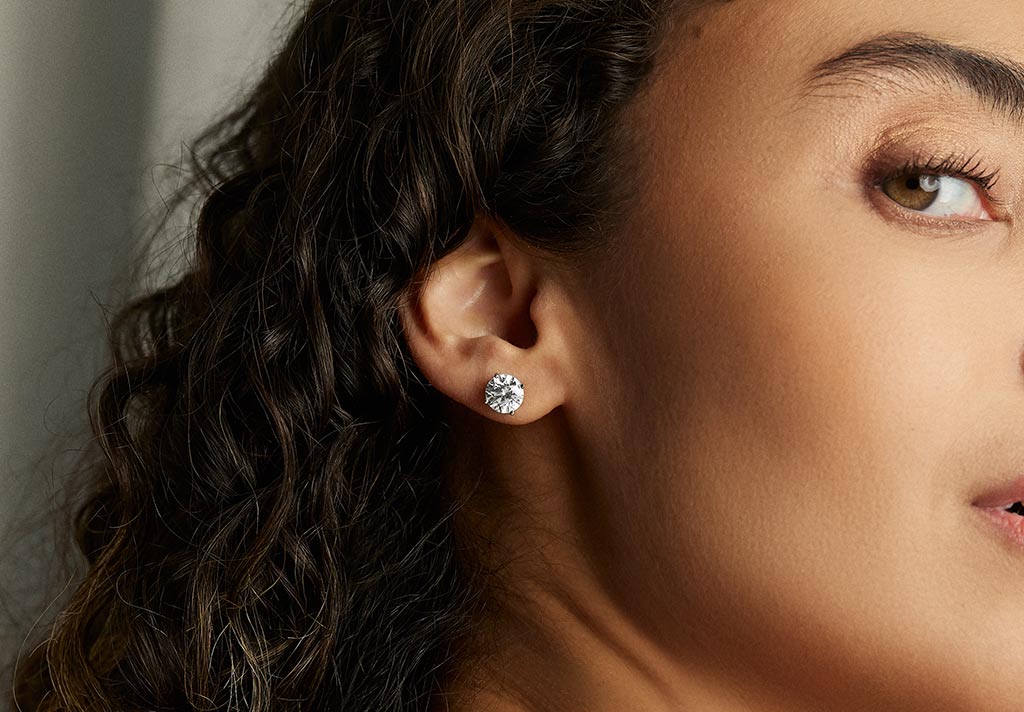 You've done the math on those tickets to see Taylor Swift or Beyonce. On that handbag or haul from Zara. But have you really thought about why fine jewelry might be the best possible use of Girl Math? This TikTok trend has us thinking about why lab grown diamond fine jewelry is such an amazing value. But don't take our words for it. Let's run the numbers, shall we?
Let's look at diamond stud earrings. Fashionable for more than a hundred years, these classic earrings couldn't be more timeless. That's because they illuminate your face and draw every eye in the room with brilliance and fire. That's why your favorite celebrities wear them on repeat on the red carpet and to the gym. They are a wear-everywhere everyday kind of earring that say that you've arrived. You definitely need them in your earring wardrobe, right? Let see how much it really costs to make that happen.
Nice one-carat diamond stud earrings are $2,570 from Blue Nile. That's a really good price! But we can do better. Lab grown diamonds look exactly the same (and I mean exactly: you need advanced gemological testing to tell the difference.) But lab grown diamond stud earrings cost less than mined diamond earrings. A lot less. One carat lab grown diamond earrings from Blue Nile are $1500. That saves you more than $1070! But one-carat lab grown diamond stud earrings are only $1099 from Brilliant Carbon. That means gorgeous lab grown diamond studs from Brilliant Carbon are just $29. You're welcome.
Since these are so affordable, let's upgrade! One carat studs are super nice, of course. They are 14K gold and have a half carat diamond sparkling on each ear. But what if we supersized them to two carat total weight studs. Two carat studs have a one carat diamond on each ear! Now we're talking. That's like an engagement ring on each ear: serious sparkle. What could be better?
Two carat diamond stud earrings in 14K gold are $10,290 from Blue Nile. The lab-grown equivalent from Blue Nile is $4330, saving you $5960. Two carat lab grown diamond stud earrings from Brilliant Carbon are just $2999. You're making a lot of money on those! You should definitely spring for the two-carat size from Brilliant Carbon. (And look how much prettier the side details are: no basic stud settings for you.)
Now let's look at cost per wear for those fabulous two carat studs with the pretty profile. If you had two carat studs, with a gorgeous sparkling one-carat diamond for each ear, how often would you wear them? Twice a week? Honestly, it's probably going to be every day but let's be conservative. That's 104 times a year. And those stud earrings will never wear out or go out of fashion either, will they? Let's say you'll wear them for 20 years. That's 104 x 20 = 2080. That means they only cost you $1.44 per wear, less than $3 per week. We all know that's basically free.
So you definitely need to get the lab grown diamond studs you always wanted. You basically can't afford not to.