Seven Romantic Valentine's Day Gifts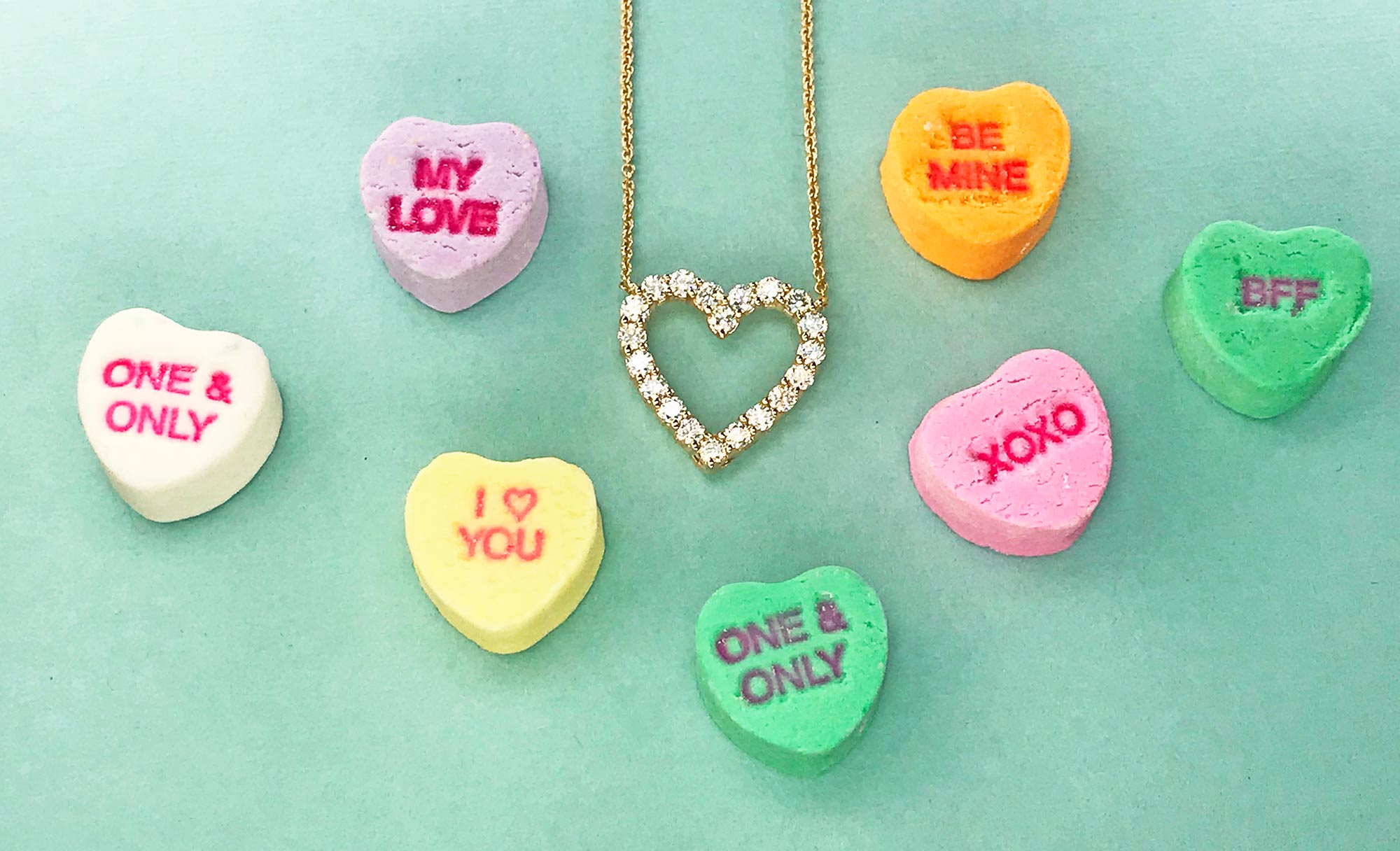 Flowers wilt. Candy melts. The only Valentine's Day gift that says "I'll love you forever" is diamonds. Brilliant and timeless, diamond jewelry is an enduring reminder of your love that she can wear every day. It's the perfect way to show how much you care. And thanks to lab grown diamonds, these classic fine jewelry styles look a lot more luxurious than you might expect from their relatively modest price tags. (We have lots of gorgeous fine jewelry under $500) She'll enjoy your gift for decades and you can feel good that that it's climate neutral too. Here are our seven favorite romantic lab grown diamond jewelry gifts for Valentine's Day.
A Sparkling Valentine
This lab-grown diamond heart necklace is the perfect valentine. It's a sentimental and traditional celebration of romance that will be a reminder of this day forever. Simple yet dramatic, it makes a romantic statement. Make every day Valentine's Day.
Brilliant Stud Earrings
What's more romantic than giving her what she's always wanted? Lab-grown diamond stud earrings are a milestone gift that says you've arrived. And you can afford the pair she's always dreamed about by choosing lab grown diamonds: you can afford one carat or even two carats total weight, like an engagement ring on each ear. The best thing about stud earrings is that they work just as well for a picnic as a night out: she can wear them everywhere with everything in her closet.
Sophisticated Solitaire Necklace
The great thing about a solitaire necklace is how well it works with every neckline, either solo or layered with her favorite neck mess. You can choose a classic round brilliant but we're obsessed with our fancy shape lab diamond solitaire necklaces because they are a subtle twist on the classic. She'll appreciate the sophistication of an east-west oval lab diamond necklace or emerald-cut lab diamond necklace. 
Stylish Hoopla
If she loves jewelry, she probably already has classic diamond studs and gold hoops. Never fear, these lab grown diamond delicate hoops are just as wearable but with an unexpected twist: sparkling lab diamond drops that dangle from sparkling hoops. Tailored and stylish, these earrings are the perfect addition to her jewelry wardrobe.
Illusion Earrings
These glamorous earrings give her lab grown diamonds and gold for the price of costume jewelry? The magic is possible thanks to a clever setting that combines smaller diamonds into one blaze of brilliance for each ear. Because from far away these lab diamond illusion earrings look like large single-diamond studs, they are just as versatile and easy to wear.
Strike Up the Band
Why wear one slim diamond band when you can wear two or three…or four. We love the idea of celebrating milestones, holidays and achievements with a brilliant diamond band. And with Brilliant Carbon lab grown diamond and gold bands starting at just $199, there's no reason to stop at just four! Mark this Valentine's Day with a sparkling addition to her stack.
A Glamorous Proposal
The proposal season that starts during the holidays culminates in Valentine's Day, the most romantic of occasions. While a Christmas proposal is all about family, a Valentine's proposal is just for you two. Make this a day you'll always remember with a big beautiful sustainably grown lab created diamond engagement ring. It's the perfect symbol of your commitment to build a brilliant future together.