The Best Engagement Ring for Your Career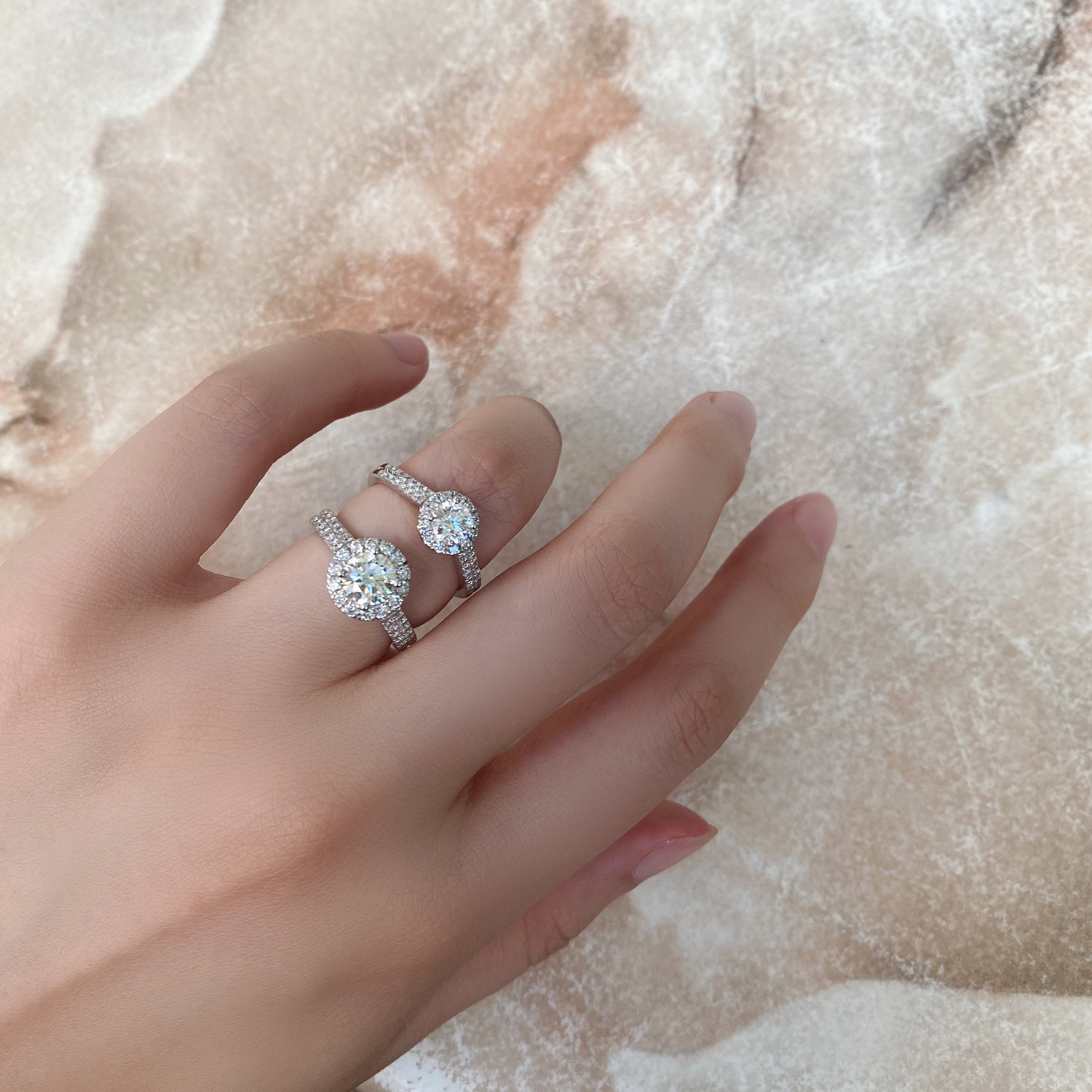 Your engagement ring should be right for you in every way, every day. It should fit your style and your lifestyle as well as it fits your finger. Picking a setting that works as hard as you do at your job is essential. Here are the best engagement ring setting choices for different professions.
WHAT IS YOUR ENGAGEMENT RING STYLE?
The Influencer: Halo
You're a marketer, a public relations expert, a social influencer. You make things happen. You understand that first impressions are often correct. Your engagement ring punches above its weight with a dazzling halo of diamonds that makes the center diamond sparkle even more. It's as ready for the spotlight as you are.
The Scientist: Lab-Grown
You are an inventor, a digital guru, an engineer, a coder. You have a mind for details and a head for numbers. Your engagement ring is just as bright. Your ring is set with a round brilliant lab-grown diamond on a pave band so all you see is brilliance and dispersion. You appreciate the technical achievement that created it: the heat of plasma coaxing carbon atoms to grow into the most durable and beautiful of gems. Who knew that innovation could be so beautiful?
The Trendsetter: Fancy Shape
You are are a designer, fashion influencer, or architect. You don't follow trends, you set them. Your ring should stand out too. Try an engagement ring set with a fancy shape diamond. Your oval shape, cushion cut, or emerald cut diamond will be especially chic in a refined rose gold or platinum setting. You'll love its clean lines forever.
The Dealmaker: Three-Stone
If you're in business, finance, politics, or sales, you're dressing for success even if you don't have it…yet. Since you're going places fast, you should look for an engagement ring that makes a statement. Try a three-stone diamond engagement ring style for extra drama. Choosing a lab-grown diamond center stone means a larger size for the same budget, allowing you to get the engagement ring for the job you want, not the one you have.
The Maker: Solitaire 
You're a chef, an artist, you paint, you sew. Your garden is amazing, even if it's just on a windowsill. Gifts from you are handmade. You need a streamlined engagement ring design that won't slow you down. Your solitaire engagement ring ring has a simple bezel or split-shank setting that protects your diamond so you can go on creating. 
The Caregiver: Twist
You care for others as a social worker, teacher, pastor or nurse. You often put others first but you've earned some sparkle too! Your engagement ring is simple but emotional, with beautiful curves and twists that celebrate your journey in life. Its smooth setting won't catch on things as you bring light to those around you every day.
Find the perfect diamond engagement ring for your style and your career from Brilliant Carbon's online selection of beautifully crafted lab grown diamond engagement rings. All our styles are created to last forever.