The Best Gifts That Give Back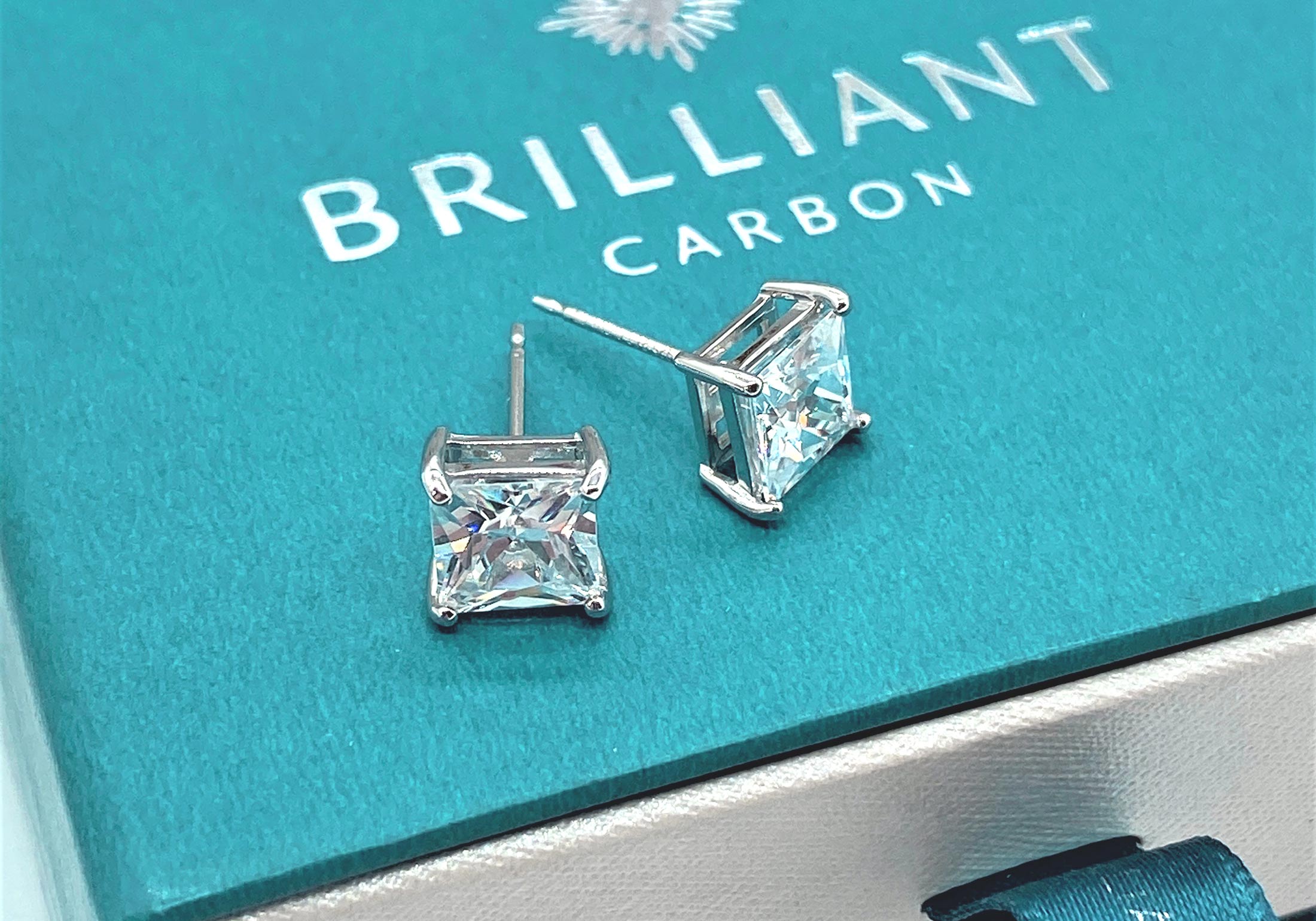 Buying a gift for someone you love, whether it's for a dear friend, your partner, your sister or mom, is one of the best feelings in the world, especially when you find a gift you know they'll really love. But you know what also feels great? Knowing that your purchase also helped to support a cause that you both believe in. It'll make you and your recipient feel all the warm fuzzies, which is kind of a gift in itself!
Can you find a gift that will truly delight your loved one and also make the world a better place? Definitely! The most important thing to remember is not to make sure that it's something the receiver would love to unwrap even if it didn't support a cause. Our advice is to steer clear of the ugly t-shirts and look for luxurious lab-grown diamond jewelry from Brilliant Carbon.
That's because our gorgeous jewelry is crafted with carbon-neutral lab-grown diamonds that are created using renewable energy from the sun and the wind. Every single carat helps to support United Nations Framework on Climate Change issued projects like the Himalayan Climate and Clean Air Project, which is working to eliminate soot pollution from 100,000 brick production sites. Soot not only contributes to poor air quality but is turning the snow black, accelerating the rate of melting of the snowpack, impacting the ecosystem, watershed stability, and hundreds of millions of people.
We also give you the choice of where to donate an additional 1% of your purchase. You can choose to protect the environment, conserve wildlife, alleviate food insecurity, fight racial injustice or improve education. Basically, these sustainable carbon-neutral diamonds help clean the air and include a donation to the cause that means the most to you or your loved one. That's a gift that's both dazzling and thoughtful gift. Trust us, no one doesn't like diamonds!
All that's left is to choose the jewelry piece that your loved one will wear every day. Here are five can't miss timeless lab grown diamond jewelry gift ideas that are sure to please.
A Simply Perfect Necklace
In Cat on a Hot Tin Roof, Elizabeth Taylor lit up the screen in a slip dress and the perfect minimalist necklace with one brilliant diamond drawing your eyes to the hollow of her throat. The classic solitaire necklace has been the most popular diamond necklace style ever since. We crafted the perfect lab grown diamond version, the Vega Necklace, the star all others are measured against. The style is timelessly streamlined, with a sleek bezel setting and a delicate chain. And since the diamond is lab grown, you can afford to size up and give her truly breathtaking brilliance. We can't image anyone not looking fabulous in this necklace.
Studs with a Twist
Classic stud earrings are timeless staples, an everyday essential that's also at home on the red carpet and everywhere in between. How can you improve on this most loved earring? You can square the circle, choosing carbon neutral princess cut lab grown diamond studs instead of the traditional round diamonds. Or how about studs with some extra brilliance? We added an orbiting halo to take the Cassiopeia Stud Earrings to the next level. Each earring has a half-carat carbon neutral certified lab grown diamond, surrounded by a ring of smaller lab grown diamonds to make it look bigger brighter and just a little bit extra. From far away, they might look like two carat stud earrings. Up close, they have delicate details that give them a subtle vintage style that's a bit more feminine than plain studs.
Sizzle for Her Stack
Is the one you love a jewelry collector, with an overflowing box of treasures? If that's the case, you know she definitely wants jewelry! But you can expect she already has jewelry wardrobe essentials like diamond stud earrings and a diamond solitaire necklace. What do you get a woman who has everything that sparkles? Give her a design that makes everything else in her collection even more fun to wear. That something is a stack ring with lab grown diamonds in an interesting pattern. She can stack the Voyager Ring with an engagement ring, a cocktail ring or other band rings. She'll love how it adds dimension and texture to every stack, making all the other rings in her collection more interesting. And once she sees how she can curate her ring collection in countless ways, she'll be a stack ring collector and you'll have great gift ideas for years to come.
Hoops and Drops
If classics are maybe a bit too, well, classic for her style, look for a style that adds an unexpected twist. Hoop earrings with lab grown diamond drops aren't just hoops, are more interesting than studs, and aren't a standard drop either. They have some of the charm of each style. They are tailored and timeless but also have movement and life. The hoop looks great from every angle, which makes them perfect for short haircuts and updos as well. They have a little bit of unexpected edge to them: just enough to make them interesting. We especially love them in yellow gold to light up her face with a golden glow.
Emerald-Cut Elegance
If her style is streamlined and sophisticated, look for jewelry styles featuring elegant emerald cut lab grown diamonds. Emerald cuts are an Art Deco favorite, with mesmerizing geometric reflections that flash with brilliance. A favorite of stylish women from Beyonce to Amal Clooney, emerald cuts are undeniably fashionable too. We think the perfect way to wear an emerald cut in in a streamlined solitaire necklace that's wearable everyday. A carbon neutral emerald cut lab grown diamond necklace is glamorous and surprisingly affordable. It's the perfect luxury gift that gives back.