The Best Jewelry for Leos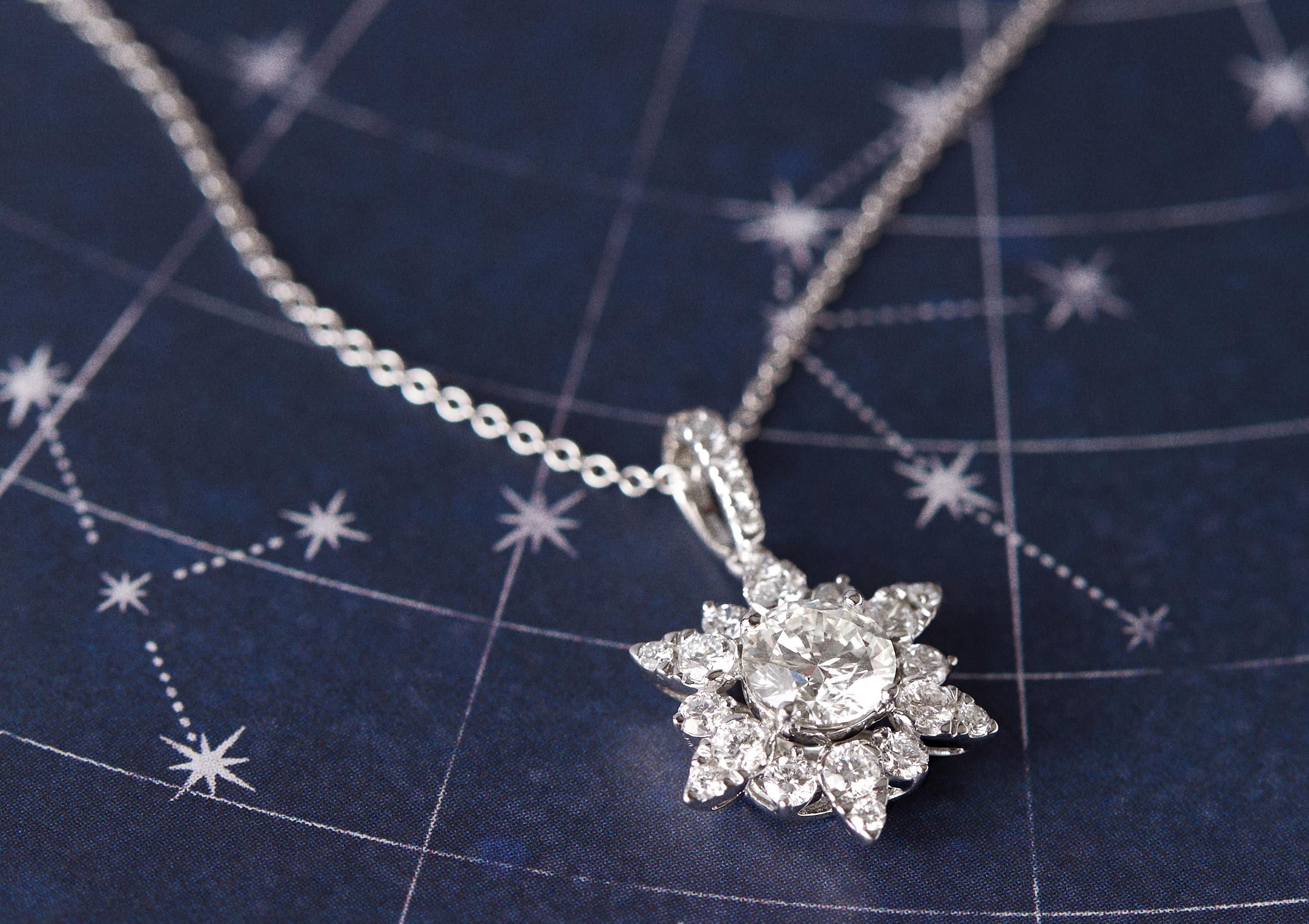 Passionate and charismatic. Vivacious and fiery. People born under the zodiac sign of Leo have definite main character energy. Bold and totally fearless, Leos are the king of the zodiac. Represented by the regal lion, Leos are also famously dramatic. Let's face it, as a Leo you are always the life of every party. There's never a dull moment for Leos like Jennifer Lopez, Charlize Theron, Jennifer Lawrence, Halle Berry, and Kylie Jenner.
Leos are confident, creative, and natural-born leaders. You know what you want, and you go for it. Your magnetic nature draws people in and your confidence is irresistible. Loyal and a friend everyone can count on, Leos shine in the spotlight. If you were born under the fierce sign of Leo, you know you're a force to be reckoned with. You've got that star quality, that magnetic charm, and an aura that demands attention. You light up any room you walk into. You were born to shine!
When it comes to accessorizing, it's no surprise that diamond jewelry is Leo's perfect match. Diamonds symbolize strength, resilience, and a mesmerizing brilliance that draws every eye in the room. Sound familiar? Plus, diamonds are the epitome of beauty and elegance, which resonates with every Leo's love of luxury. In short, Leo deserves to really sparkle. Lab grown diamond jewelry is the perfect choice for Leos because lab grown diamonds offer you twice the carats and stunning quality. That means more than double the sparkle for your budget. Leo will never say no to larger and more beautiful diamonds. The more carats and brilliance the better! Choosing lab grown diamonds means every luxury-loving Leo can up the carat count to something spectacular.
So, go ahead, embrace your inner diva and shine like the star you are. Here are the best spectacular lab grown diamond jewelry styles for Leos.
Supernova Necklace
Picture a dazzling diamond necklace gracing your neck, sparkling like a star in the night sky. The Supernova Necklace has striking celestial style and 1.70 carats of gorgeous lab-grown diamonds. This stellar design is a statement piece that mirrors your boldness and flair for drama. Whether you're rocking a little black dress or stopping traffic in a stunning gown, this necklace expresses your confidence and style.
Supernova Earrings
It's written in the stars that Leo loves sparkle that turns heads. For major star power, the Supernova Earrings shine like binary stars on your ears. The radiating rays of diamonds that surround the center lab grown diamonds up the shine to Leo levels so you can sparkle like a star (without having to spend like one). If you know a Leo, these earrings would make a fabulous birthday gift! (And Leo you know you are not shy about dropping hints, so you know what to do.) And when not occupying the spotlight themselves, Leos love to set the stage for others to shine. You are a generous and extravagant gift giver. These earrings are also the perfect gift for the people who mean the most to you. You are happy to share the spotlight with your ride-or-dies.
Pleiades Bracelet
Why choose a classic tennis bracelet when you can outshine everyone with the sizzling Pleiades Bracelet? Four fabulous carats of lab-grown diamonds make a major statement, all positioned across the top of your wrist for maximum comfort and maximum impact. The sliding clasp is as comfortable as the friendship bracelet you made at camp so it will never slow you down. This bracelet is giving major star power vibes. It's like your own personal constellation, adding a touch of celestial magic to your style.
Three-Carat Stud Earrings
When it comes to diamonds, Leo is convinced that bigger is better. (And, really, who could argue with that?) So obviously when it comes to stud earrings, Leo prefers them super-sized. That's why we recommend three-carat lab grown diamond stud earrings. That's a carat and a half for each ear: noticeably larger than a carat per ear. Wearing these spectacular studs, you will definitely sparkle in every spotlight. (And even in a candlelit restaurant: they are that good.) Here's the best part. These certified sparklers cost much less than you might expect. (And even $500 off at Brilliant Carbon right now in honor of Leo season.)
Vega Duo Necklace
For people born under other zodiac signs, a diamond solitaire necklace is a great classic style to wear every day. But for Leo, we recommend something extra. The Vega Duo Necklace is just as classic as a solitaire but it's twice as nice with two stunning lab grown diamonds in a sleek bezel setting. Combined, that's two carats of eye-catching brilliance and fire. And it's priced much lower than a one-carat mined diamond solitaire necklace. Which one would you choose? For Leo, there's no contest. The stars have aligned to make sure that you'll shine extra bright.
Centauri Engagement Ring
When Leo falls in love, it's forever. This zodiac sign is loyal and passionate. So the perfect engagement ring for a Leo needs to be bold and dramatic. A two-carat lab grown diamond engagement ring is just the extra you need to show the size of your love. But why wear one diamond when you can wear three? A three-stone ring like the glamorous Centauri Engagement Ring has a two-carat lab grown diamond in the center with almost three-quarters of a carat of side diamonds. Your entire finger will be covered in sparkle. It's a match made in heaven.