The Best Jewelry for Libras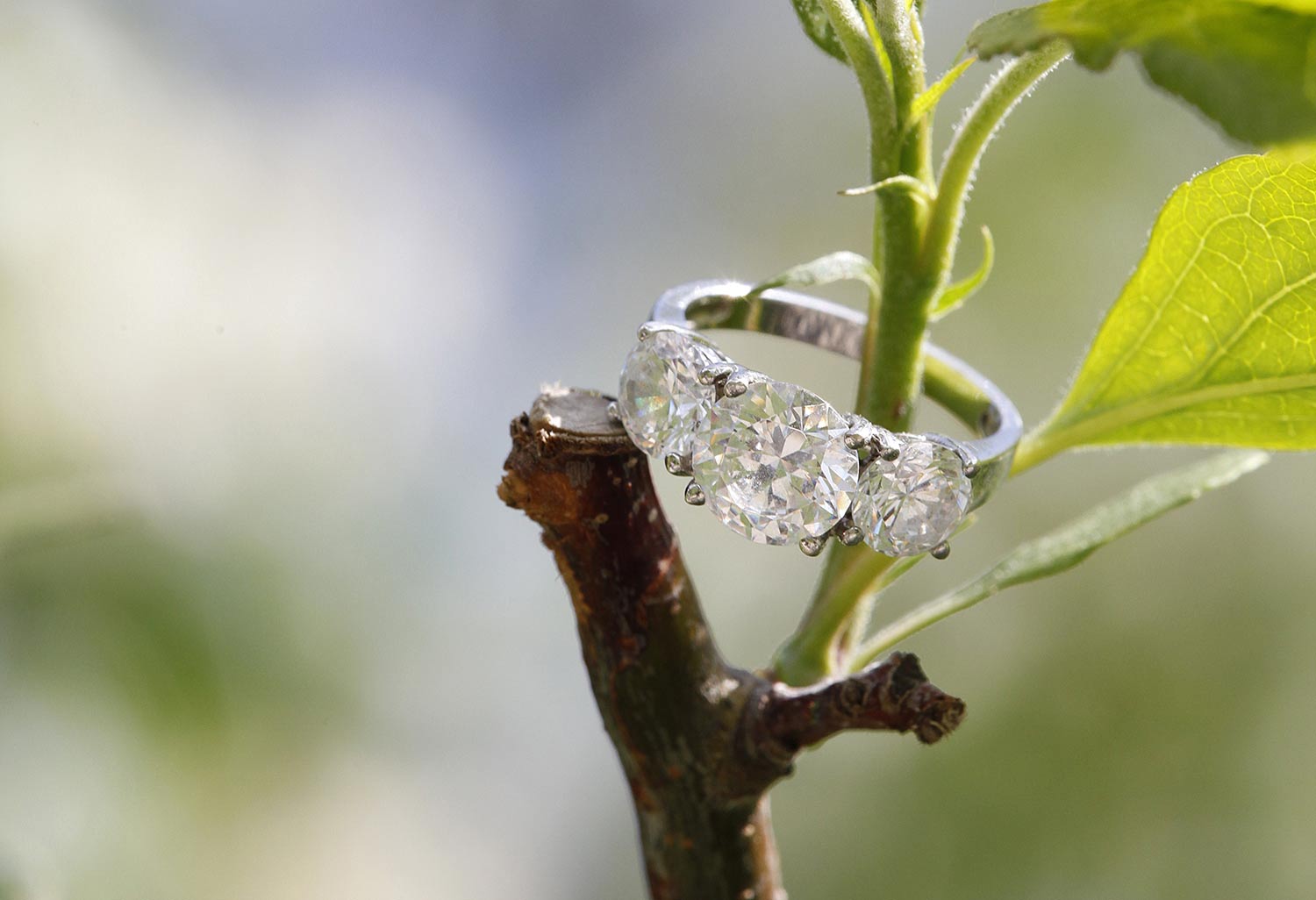 Diplomatic and graceful. Idealistic and empathetic. If you are born between September 23 and October 22, you are ruled by the star sign of Libra, symbolized by the scales of justice. Libras seek balance and harmony. As a creative air sign, Libras are inspired by beauty, intellect and connection. These air signs are the aesthetes of the zodiac: Ruled by Venus, the planet that governs love, beauty, and money, Libras adore high art, intellectualism, and connoisseurship. Libra is obsessed with symmetry and strives to create equilibrium in all areas of life. Sophisticated Libras need to surround themselves with stunning objects and create environments that reflect their exquisite tastes. Accordingly, these air signs make excellent designers, decorators, art critics, and stylists.
Libras are undeniably charming. They possess an irresistible charisma that draws people towards them. With their warm smiles, engaging personalities, and genuine interest in others, they can light up any room. A Libra's charm is not just skin-deep. It's an authentic reflection of their empathetic nature and their desire to make others feel valued. With a Libra around, you'll never feel left out or unappreciated. They're the perfect companion for social gatherings or intimate one-on-one conversation.
Libra's jewelry style is elegant and symmetrical too. You have exquisite taste, seeking pieces that are as balanced as your sign. You notice the proportions and symmetry that most people overlook. You don't need bold statement pieces to express your sophisticated sensibility. As a Libra, you prefer harmonious luxury: jewelry that's both exceptional in quality and versatile enough to wear every day. Timeless diamond jewelry suits your collector's eye. The sparkle of white diamonds in white gold suits your love of aesthetics. The precision cuts and brilliance are a perfect reflection of your passion for harmony.
Sensitive and compassionate, Libras prefer luxury that's sustainable and conflict free. Climate neutral and traceable tab-grown diamonds from a responsible brand like Brilliant Carbon align with your values. The best Libra diamond jewelry combines ethics, elegance and quality craftsmanship. Here are five fabulous lab grown diamond jewelry styles that are perfect for the artistic Libra and the creative in all of us.
Studs With Benefits
Sociable Libras need jewelry that is the life of the party. Look for versatile styles that are perfect for everyday but will also light up a night on the town. As a Libra you'll love versatile earrings with a little extra drama, like halo lab grown diamond diamond studs. The concentric circles create visual stability and balance. The center diamond adds maximum brilliance, but they are still easy to wear every day. For ideal sparkle, choose excellent cut lab grown diamonds with prismatic fire. The mesmerizing flashes of light exemplify Libra's lively nature. Make sure the lab grown diamonds are ethically produced and the setting is comfortably lightweight for all-day wear. The brilliant Cassiopeia Stud Earrings in white gold are perfect for Libra's refined yet expressive style.
Match Game
Libras focus on the outfit, not the individual piece. That's why matching sets with complementary pieces are perfect for this sensitive sign. Match a pair of halo diamond studs with a halo diamond necklace to make a complete suite of lab grown diamond jewelry. A lab grown diamond halo necklace has graceful concentric circles. Suspended simply on a chain, the Mira Necklace becomes a work of minimalist art. White gold is ideal to complement the icy brilliance. The sleek styling has an elegant sophistication perfect for Libra's refined taste. Wearing this illuminating necklace helps balance your dual nature with harmony and expressiveness.
Drop Everything
Libras have inherent style that deserves designs refined down to the essential. Like a raindrop suspended poised on a leaf, a pear lab grown diamond pendant is the picture of the grace of the natural world captured in an exceptionally crafted jewel. The teardrop silhouette adds fluidity while the precision cut diamond provides brilliance. The pear's unique shape is artistic yet still refined. Suspending it from a delicate chain highlights the diamond's purity. Turn the pendant to watch prismatic flashes dance, capturing Libra's lively spirit. The luminous lab grown pear diamond adds quite sophistication to everything you wear.
Curate a Stack of Sparkle
Creative and aesthetes, Libras are sensitive to the play of pattern and texture in jewelry design. That's why you love curating a personal combination of stacking rings to mix with your own signature style. Start with a classic band with lab grown diamonds. To add interest to any stack, choose a lab-grown diamond ring with an interesting pattern like the Voyager Ring. The textured styling with a morse code pattern adds depth to any stack and makes all the rings together more interesting. Mix the metals for even more contrast and artful juxtapositions.
Triple the Romance
When Libras fall in love, it's with someone that provides the balance they seek in life. It feels like finding your other half, who complements your strengths and balances out your weaknesses. Symbolize your symmetry with a three-stone engagement ring. The three diamonds provide equilibrium on your finger and symbolize your brilliant past, present and future together. It's the perfect symbol of enduring romance. For Libra, The Centuri Engagement Ring's blend of symbolism and design is perfect. Its sustainably grown diamonds are beautiful inside and out.