The Best Jewelry for Scorpios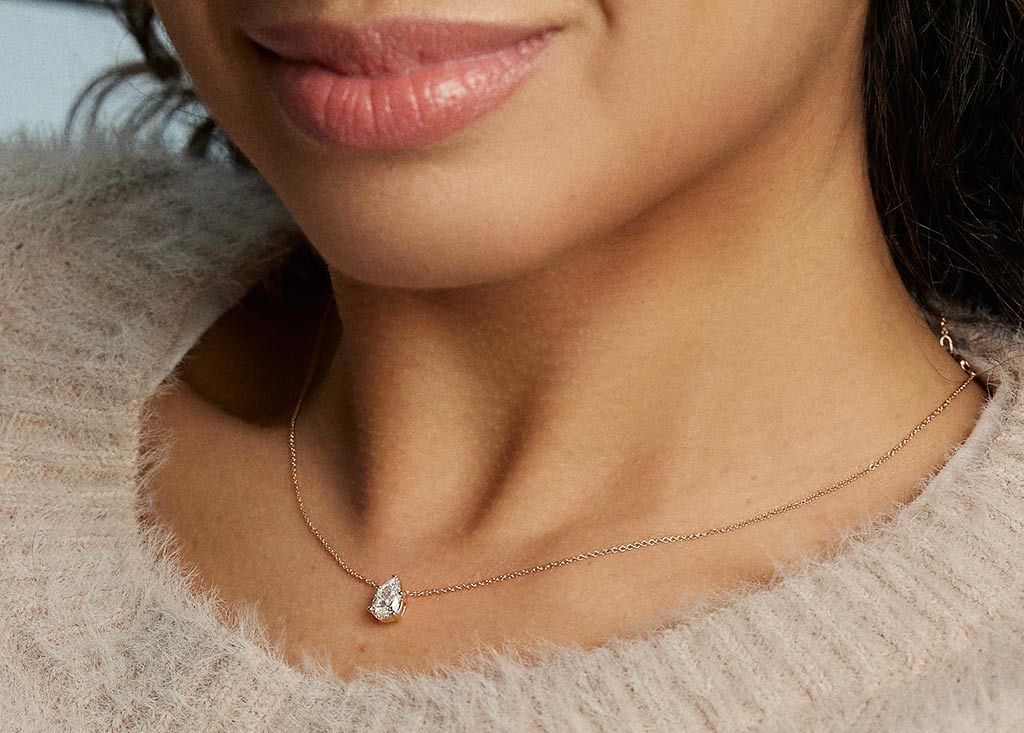 Passionate and perceptive. Intense and mysterious. If you are born between October 23 and November 22, you are ruled by the star sign of Scorpio, symbolized by the scorpion. People born under this water sign are complex souls who experience life deeply. Scorpios like Drake, Emma Stone, Julia Roberts and Kendall Jenner are fiercely loyal and unafraid of the darkness. As a water sign, Scorpios are guided by emotions and intuition. Scorpios dive headfirst into the depths of life.
Much like a scorpion, this sign has a tough outer shell but inside Scorpios are loyal, deeply loving, and intensely passionate. One of your best attributes is a deep sense of self, which allows you to know exactly what you want and go after it. You can always count on a Scorpio to be direct and face any conflict head on. Scorpios may seem intimidating at first, but under the surface you have a tender heart that shows unparalleled empathy, warmth, and commitment to your friends and partners.
Your Scorpio jewelry style reflects your complex personality. You appreciate statement pieces with an edge that make a bold impression. Your jewelry is a little mysterious and sexy. Luxurious materials appeal to your passion for intensity. Simple designs that you can wear as a second skin appeal to your sensual nature. As a Scorpio, you want jewelry that's as profound as you are.
Because Scorpios have an innate connection to the deeper aspects of life, you always prefer meaningful and sustainable products. Lab grown diamond jewelry that's certified climate neutral like Brilliant Carbon jewelry appeals to your values. The best Scorpio jewelry has impactful style, is kind to the earth and has exceptional quality. Timeless lab grown diamond jewelry possesses the kind of enduring style and refined quality that Scorpios appreciate. Here are five lab grown diamond jewelry styles for the insightful Scorpio.
Luxurious Drops of Brilliance
As a water sign, Scorpios are inspired by the unknown mysteries of the ocean. That's why teardrop shaped diamonds attract you, evoking the tears of intense emotion. The Sirius Pear Necklace with a shimmering lab-grown diamond poised like a brilliant water drop is the perfect symbol of your hidden depths. The tapered shape is organic yet glamorous, a combination that suits your complexity. Its curves are sensual and feminine, suspended alluringly at the hollow of the throat. Its eye-catching beauty inspires contemplation of the mysteries of the heart, which Scorpio knows so well. Slip this necklace on to invite more romance and compassion into your relationships. Let it be a reminder to keep your heart open.
Symbols That Tell Your Story
Scorpios appreciate symbolic designs that tell a story. Stackable rings allow you to layer on meaning with each new addition. Mark a milestone birthday, a promotion, an anniversary or a private achievement with a shimmering band that becomes a brilliant memory. Scorpio's signature metal is warm glowing yellow gold, associated with the fire of passion.The brilliant Voyager Ring has a vintage pattern of dots and dashes like a secret code that only you understand. Wear it alone for a subtle statement, then build your personalized story by stacking more bands together. Each new ring represents the unfolding journey of your life, adding another chapter to your unique saga.


Golden Twists of Fate
As you build your story of stacking rings, Scorpios are drawn to meaningful designs that can express your emotions. Twisted strands of shining gold are a beautiful symbol of how your life is intertwined with the ones you love most. The bonds of affection are as precious as gold. The interlaced strands of the Twist Band Ring give this design depth and complexity, evoking the interconnectedness of all things. Let this ring also remind you that life is a twist of light and dark threads but that embracing both makes you stronger.
Wear-Everywhere Earrings
Scorpios like you appreciate designs that are versatile and unexpected. That's while you'll love wearing the Sirius Drop Huggies. They are tailored hoops, of course. But they are also sexy dancing drops. It's the earring equivalent of having your cake and eating it too. You can wear them to work or out dancing. And the rich gold and fine carbon-neutral lab grown diamonds are both enduringly practical and luxuriously precious.
A Romantic Engagement Ring
When Scorpio falls in love, it's forever. Your intense passion runs deep. A teardrop shaped diamond is the perfect meaningful symbol of your commitment. It's bold but also feminine, with a rebellious edge. The teardrop silhouette has a soft romantic shape on one side and a sharp intense point on the other, embodying the dual nature of Scorpio. The Pavo Engagement Ring, with a dramatic pear-shape lab grown diamond, is inspired by the showy constellation of the peacock. Distinctive yet sophisticated, it expresses your desire for depth, intensity and complexity. And the halo of brilliance around the center stone puts your love at the center of everything, celebrating the union of two souls. This show-stopping ring announces to the world that you've met your soulmate.