The Best Jewelry Gifts for Each Zodiac Sign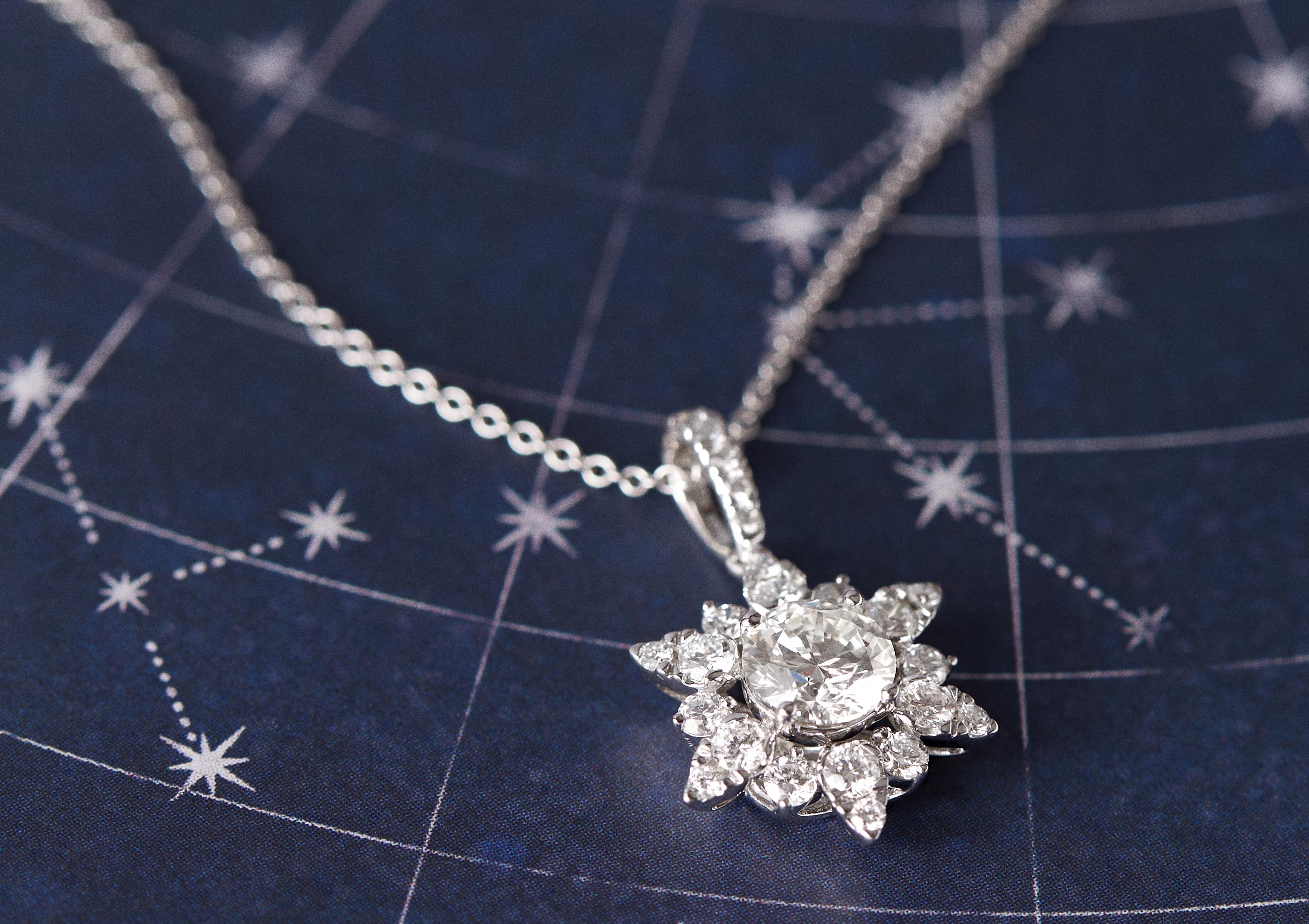 Need a little inspiration to find the perfect present for the jewelry lover in your life?  Look to the stars! Jewelry is an expression of individual style that adds a unique personal touch to everything you wear. Bold sparkle or delicate details, lab grown diamond jewelry is as much a reflection of your personality as your horoscope. To find a jewelry gift that's destined to delight, here are brilliant jewelry gift suggestions for each zodiac sign.
Gifts for Aries (March 21-April 19)
The Aries in your life is certainly not afraid to be bold. A born leader, Aries is confident, passionate, and loves being in charge. Give her jewelry that's dramatic but comfortable so it's as ready for anything as she is. A round brilliant solitaire necklace or earrings with sleek streamlined bezel designs will make a statement without slowing her down. Since Aries loves the spotlight, she'll definitely appreciate the opportunity to double the carats by choosing a dramatic lab grown diamond.
Gifts for Taurus (April 20-May 20)
If there are two things that any Taurus loves, it's feeling grounded and pampered. Those born under this earth sign are responsible and practical but also have an innate love of luxury. Taurus enjoys relaxing in serene environments surrounded by soft sounds, soothing aromas, and succulent flavors. The best Taurus jewelry is luxurious but practical. Choose an emerald cut lab grown diamond solitaire necklace which has geometric precision combined with sophisticated Art Deco extravagance.


Gifts for Gemini (May 20-June 20)
For the Gemini in your life who's constantly juggling a million ideas, two is always better than one. Spontaneous and playful, Gemini is driven by an insatiable curiosity. With double the creativity of other signs, she loves jewelry that's innovative style and reflects her double nature. A two-diamond design like the Binary Ring is the perfect cutting-edge style to express her creativity.
Gifts for Cancer (June 21-July 22)
Cancer loves to be cozy and nurturing. Sweet and sensitive Cancers are loyal and respectful of tradition. That's why a timeless jewelry design with a sentimental meaning is the perfect gift. A heart necklace with lab grown diamonds is the perfect combination of impressive and sentimental that will make your favorite Cancer feel seen.


Gifts for Leo (July 23-August 22)
The Leo in your life loves to entertain. Passionate, loyal, and famously dramatic, your Leo loves to bask in the spotlight. Bold and fearless, Leo loves major sparkle that turns heads. Choosing lab grown diamonds means you can up the carat count to something spectacular. Look for a dramatic celestial style like the Supernova Necklace and Supernova Earrings. They shine like the star your Leo most certainly is.
Gifts for Virgo (August 23-September 22)
For the Virgo who's hardworking and practical, jewelry needs to be fine quality and wearable every day. Because Virgos are perfectionists, quality really matters. High-quality sustainably grown certified diamonds are a must. And the style should be a timeless classic that's a good investment too. Buy your Virgo beautiful one carat lab grown diamond stud earrings that are as timeless as they are luxurious.
Gifts for Libra (September 23-October 22)
Let's be honest: Libras can juggle just about anything. Stylish with a natural flair for choosing just the right complement for every look, Libras have an instinctive knack for aesthetic harmony. Celebrate their ability to bring disparate elements together with the Balance Necklace. It will remind your favorite Libra of her superpower.
Gifts for Scorpio (October 23-November 21)
If Scorpios appreciate one thing, it's the craftsmanship of jewelry. Sometimes intense and mysterious, underneath Scorpio is secretly romantic and emotional. Give her the Sirius Pear Necklace: the drop shape symbolizes her hidden depths.
Gifts for Sagittarius (November 22-December 21)
Your favorite Sagittarius is passionate, curious, intense and adaptable. Whether they're skydiving or learning a new language, Sagittarius jumps in with both feet. They welcome new opportunities and experiences, making life a big adventure. To delight a Sagittarius give them a jewelry style that they've never had before. The Electra Bracelet is a combination of a delicate chain and sparkling diamond, with a clever sliding clasp that will keep it snug on her wrist no matter where she goes.
Gifts for Capricorn (December 22-January 19)
If you love a Capricorn, you've probably realized that she is going places. Ambitious Capricorns know that patience and dedication is the path to success. Although your Capricorn loves to get things done, she also has a playful side. She wants her jewelry to work as hard as she does and look good doing it. The Orbit Earrings are part hoop, part dangle, with dazzling lab-grown diamonds that will take Capricorn from the office to the red carpet in style.
Gifts for Aquarius (January 20-February 18)
Your favorite Aquarius is dedicated to saving the Earth. You'll make her happy by ensuring your jewelry gift is from a brand like Brilliant Carbon that gives back with every purchase. Our lab grown diamonds that are created by a certified Sustainability Rated Producer are perfect for an Aquarius because they are all climate neutral. Because Aquarius is a bit of a rebel, look for a fancy shape that stands out from the crowd. We think the Oval Sirius Necklace is perfect for an Aquarius because it has an oval lab grown diamond set horizontally for an exciting new take on a timeless style.
Gifts for Pisces (February 19-March 20)
Intuitive and dreamy, the Pisces in your life is sensitive to emotions and energy. She will appreciate an amulet of power and protection with a symbol passed down from ancient magic and mystery. The evil eye symbol is a potent talisman that deflects evil and opens the third eye to see beyond the surface of life. The Brilliant Eye Necklace is a sparkling modern version, a chic stylish jewel with roots in the mystical past.