The Best Jewelry Gifts for Mother's Day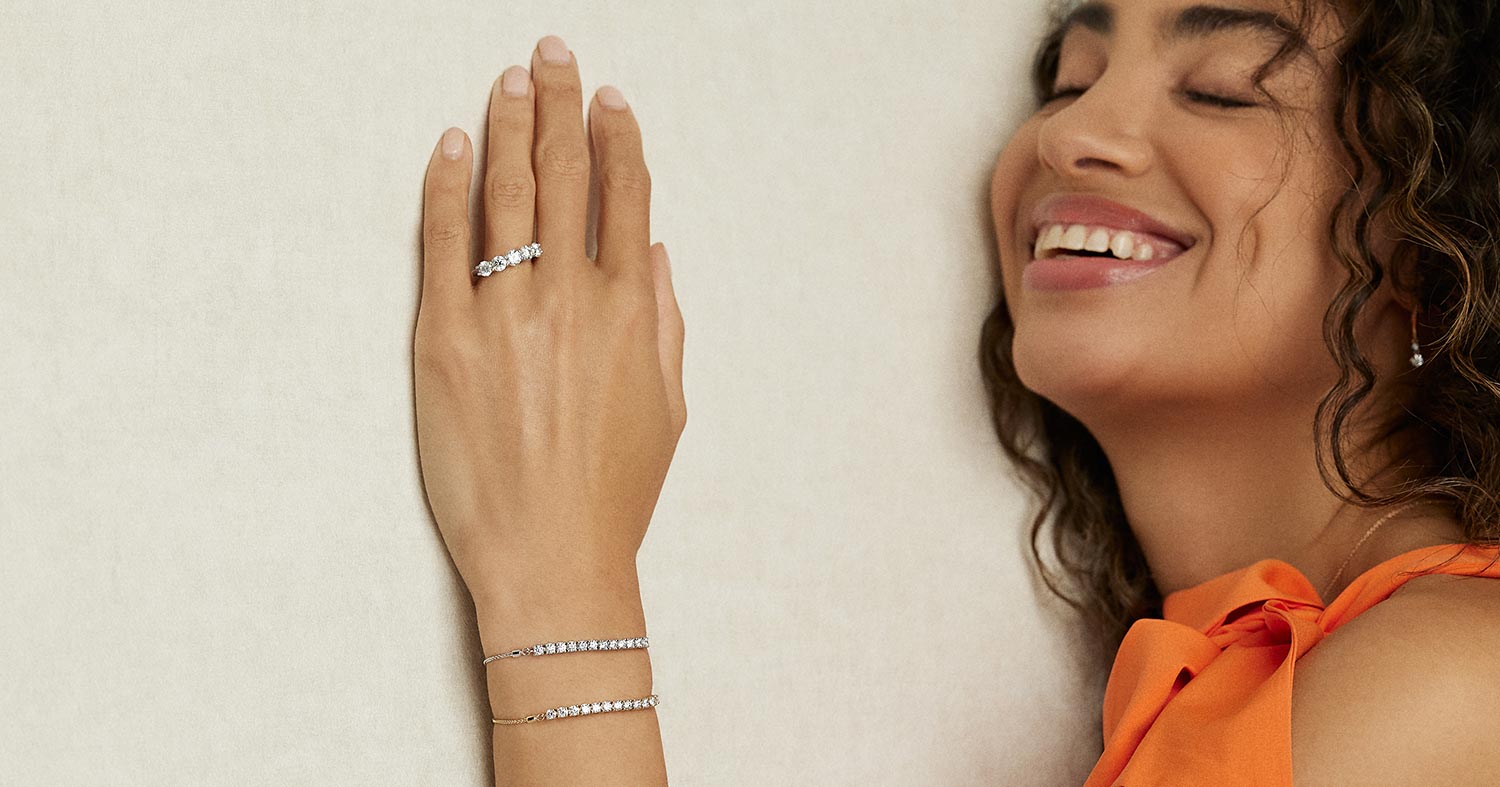 Buying a gift for a special mom for Mother's Day this May 14? Lab grown diamond jewelry is the perfect way to show how much you care. Diamonds are a universal symbol of strength and love, something that mothers have in abundance. And choosing lab-grown diamond jewelry honors every mom's desire to leave the earth beautiful for her children and grandchildren.
Whether you're buying for your own mother, your partner, a sister, friend, aunt or grandmother, there are lab grown diamond jewelry styles to take her breath away at surprisingly affordable prices. Of course, not all moms are alike. Choose a jewelry design that's just her style to give your gift a personal touch that makes it more meaningful. Here are our picks for the best jewelry gifts for Mother's Day for every type of mom.
For Classic-Loving Moms
She appreciates timeless style. She knows quality and invests in pieces that endure. She wouldn't be caught dead in the latest trend from Shein. She loves classics. That's why she'll be delighted to unwrap a nice pair of lab-grown diamond stud earrings. Lab grown diamonds are more affordable than mined diamonds so you can get her the studs she's always wanted: one carat diamond studs. (You can even all go in together and get her luxurious two carat diamond studs for less than you might imagine.) She'll wear them every day and think of you every time she sees them.
For Fashionable Moms
She can tell at a glance that someone's wearing Chanel. She always knows exactly what cut of jeans you should be wearing. Her shoe collection is legendary. She's on the cutting edge of fashion and always looks amazing. She'll be staggered by the stylishness of a chic lab grown diamond two-stone ring. The fact that it symbolizes you two and your unbreakable bond makes it sentimental too. If she likes to wear lots of rings, consider buying a pinky ring size so she can layer it with all her other baubles.
For Sentimental Moms
She still has all her kid's kindergarten drawings. She drinks out of her special mom mug. She babies all her pets. You know she'll love whatever you get her. It's time to spoil her a little after all the years that she spoiled you a lot. She'll definitely cry when she unwraps the sparkling Brilliant Heart Necklace. It's now even more precious to her than the ashtray you made in third grade.
For Cool Moms
She always knows what's going on. She's as at home at a museum as she is a dive bar. She's traveled all over and is at home everywhere. She starts trends, she doesn't follow them. Give her a necklace that's as effortlessly cool as she is: an emerald cut necklace turned sideways for a streamlined look she can wear with a leather jacket or an elegant black dress. She'll love the high-tech innovation of the lab-grown diamond. She'll appreciate that it's as groundbreaking as it is beautiful.
For Lucky Moms
She knows her way around a yoga mat. She's a beacon of positive energy who puts everyone at ease. Her house smells heavenly, with fragrant incense and candles. Give her sparkle that will also ward off negative vibes. The sparkling Horseshoe Necklace will make sure she has brilliant good luck every day. And the lab grown diamonds are kind to the Earth too. She won't meditate without it.
For Sporty Moms
She's got a competitive streak and a killer backhand. Her energy seems to have no limits. She plays to win, whether it's poker or croquet. Give her a bracelet that Chris Evert or Serena Williams would spot on court: a modern version of the tennis bracelet with lab grown diamonds. The bolo back fits snug to her wrist so it won't slow down her serve. She'll love-love it.
For Boho Moms
She loves to wear flowing dresses. She dresses like she's ready for Coachella. Her favorite color is rainbows. She brakes for polar bears. Your favorite bohemian mom will love something that will dance as she moves. The Delicate Double Drop Earrings will sparkle like her eyes without weighing down her spirit. And she'll love the fact that the diamonds are climate neutral and that 1% is donated to her favorite cause.
For Socialite Moms
She's the queen bee of the country club or the charity board of directors. She's a natural born leader and ready to whip your favorite cast of Desperate Housewives into shape. She knows how to walk a red carpet or host dinner for 12. She's too tasteful for a tiara although she'd wear it well. Her jewelry box is probably already full of the classics so to really surprise and delight her, choose something that feels really luxurious. Lab grown diamonds are more affordable than they've ever been so now a show-stopping piece is within reach. She'd really love a lavish lab grown diamond bracelet, like the Pleiades Bracelet. Everyone will assume it cost a medium-size fortune. She'll enjoy saying that you gave it to her almost as much as she'll enjoy wearing it.
For You
Being a mother is a source of deep joy but no one can pretend it isn't hard work too. Celebrate your strength and endurance and your love for your children with a two stone or three stone lab grown diamond necklace. No one knows your sacrifices and small victories like you do. Each brilliant gem celebrates love and togetherness, making it a beautiful reminder of your journey as a mother and the rewards along the way.