The Top 2021 Engagement Ring Trends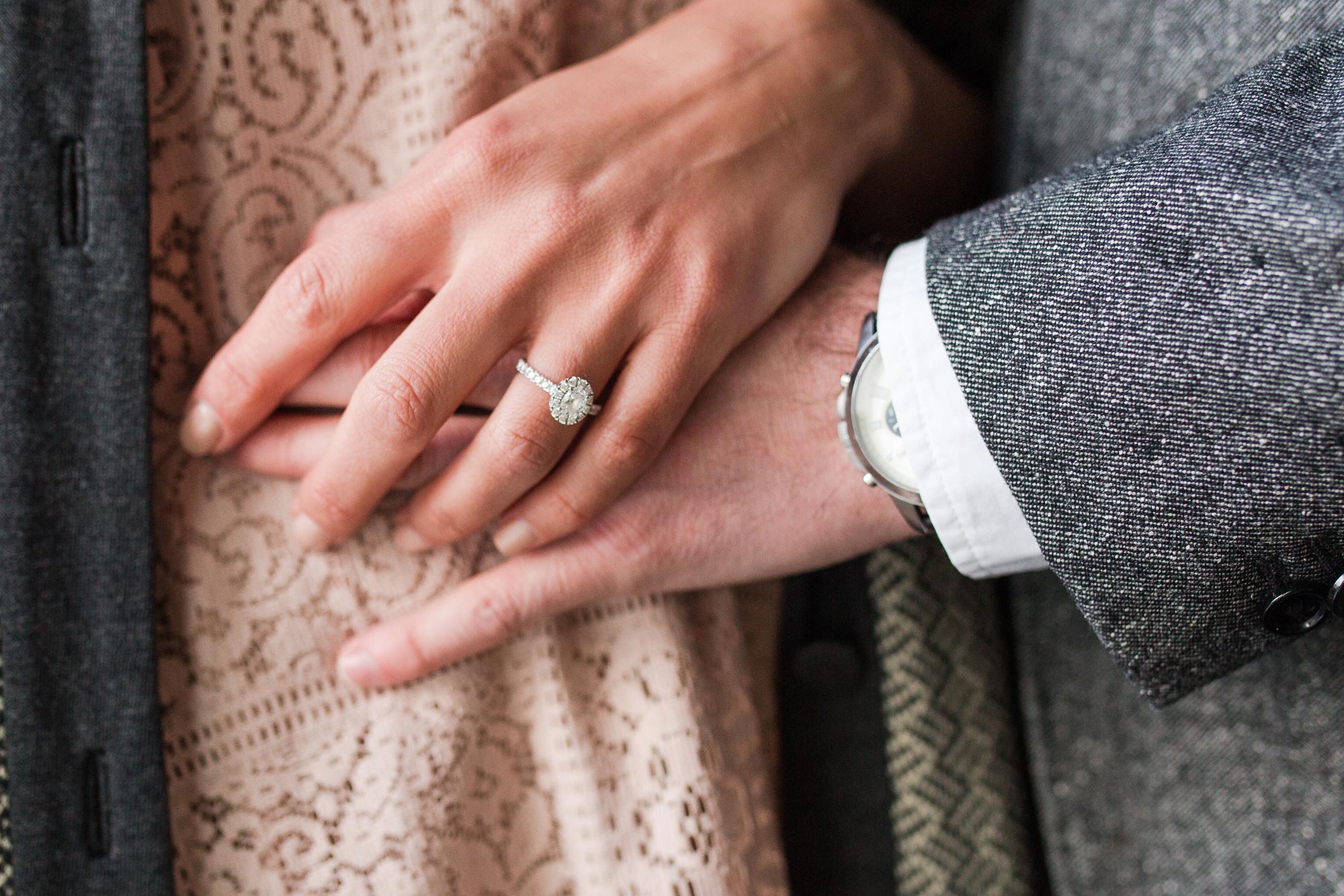 Is a big question in store for you soon? You want a ring that thrills you today that also has enduring classic beauty that last a lifetime. That's why the tide is shifting from alternative engagement ring styles to updated classics. The latest trends are no trends at all: simple engagement ring styles that you can be sure are here to stay. Here are the top six engagement ring trends that we're tracking for 2021 and beyond to inspire you to create your dream engagement ring for today and forever.
Lab Grown Diamond Engagement Rings
For some couples, it's about not wanting a mined diamond to symbolize their love. For others, it's just about being able to afford the quality and size diamond they want. Or both! Who doesn't love big, beautiful, responsibly sourced diamonds that cost less? It's clear that the time of lab-grown diamond engagement rings has arrived. Now that technology can deliver real diamonds created responsibly in a lab at 40% less than mined diamonds, demand for these technological innovations has exploded. The best part? No one will know unless you tell them: your jeweler can't even tell without advanced gemological equipment. Whatever your favorite classic engagement ring style, you can choose lab-grown diamonds instead of natural diamonds and trade up in size and quality.
Pave Band Engagement Rings
This engagement ring with a simple silhouette still has maximum sparkle because the delicate band is covered in pave diamonds. Our Altair Engagement Ring is the perfect example. The thin band also makes the center stone look larger. This is the top trend of the year and it shows no sign of slowing! This classic engagement ring style will also stand the test of time.
Simple Solitaire Engagement Rings
Engagement rings with simple settings are on the rise this season. Solitaire engagement rings are the most classic of all, letting the center stone stand alone. A beautiful lab grown diamond in a stunning large size is surprisingly affordable, making a solitaire ring stand out with maximum sparkle. Setting your solitaire with a fancy shape diamond or choosing a band with a twisted pattern can make this simple style unique.
Oval Shaped Engagement Rings
Oval shape diamond engagement rings are timeless and elegant. The elongated silhouette is so flattering on the finger! And unlike fancy shapes like pears and marquise shapes, the oval doesn't go in and out of fashion. And the oval cut faces up so much larger than a round diamond the same weight. We're setting ovals on diamond pave band styles and with halos that make them look even bigger: either way this classic diamond shape is pure elegance.
Yellow Gold Engagement Rings
Warm against the skin, yellow gold is flattering and timeless. The contrast of the warm color against icy diamonds makes a yellow gold engagement ring look whiter and brighter. After years of all-white settings the color looks so fresh, even in simple classic styles. It's the perfect way to update a classic.
Halo Engagement Rings
Halo engagement rings have been the most popular diamond engagement style for more than a decade for good reason: the halo makes your center diamond look larger and increases your ring's sparkle. To update your halo, try a starburst shape that radiates brilliance. Choosing lab grown diamonds and yellow gold will make for a modern halo engagement ring style you'll love forever.
 Browse the beautifully crafted lab grown diamond engagement rings on Brilliant Carbon and you'll be sure to find the best style for you. Maybe you'll start a new trend for 2022!