Top Ten Diamond Gifts Under $500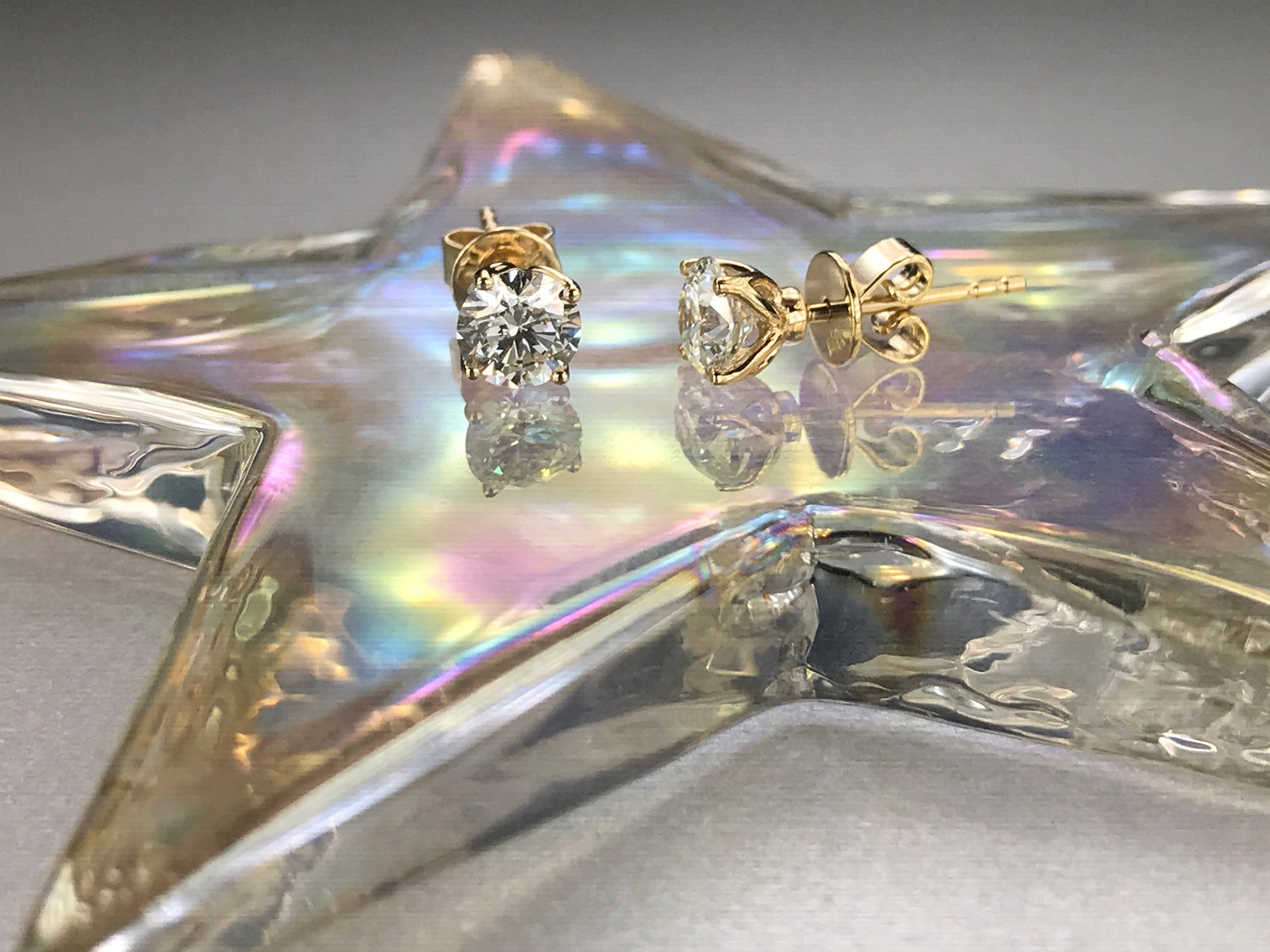 Want to spoil someone close to you and show how much you care? There's no more brilliant gift than diamonds. In a year when we're all thinking how grateful we are for those we love, jewelry is more meaningful than ever. And thanks to the new option of lab-grown diamonds, a breathtaking gift that sparkles can be more affordable than you might expect. Here are ten spectacular lab-grown diamond gifts that are less than $500.

SHOP ALL LAB DIAMOND JEWELRY UNDER $500
Sirius Emerald Necklace
Our best-selling Sirius Emerald Necklace is popular for a reason: it's the perfect wear everyday necklace with seriously sophisticated sparkle. In a world of round diamonds, this necklace stands out with the icy brilliance of an emerald cut lab grown diamond. The "hall of mirror" reflections gives it Art-Deco inspired glamor but it's still simple and classic. The one-third carat version starts at just $399, 14k gold chain included. Give it to anyone who could use a little more elegance in her life, whether she's just beginning her jewelry wardrobe or whether she has lots of more conventional round diamonds.


Apogee Necklace
The classic circle necklace silhouette gets a modern update with the Apogee Necklace, which has graduated lab-grown diamonds that orbit in an ellipse, getting larger as they approach apogee. This simple update gives the circle dynamic dimension and motion that you don't have to be a stargazer to appreciate. And this style is still simple enough to layer with other necklaces, so it's a versatile addition to her jewelry wardrobe.
Sirius Stud Earrings
There's nothing more classic than a pair of sparkling lab grown diamond stud earrings. You could wear a pair every day for the rest of your life and always be impeccably accessorized. What size studs are perfect for you? The most popular size is half-carat total weight lab diamond studs, which have a 0.25 carat lab-grown diamond for each ear. They are substantial but still delicate enough to layer with other jewelry. They also happen to make the perfect jewelry gift under $500. (And if she's always wanted one-carat diamond stud earrings or two-carat diamond stud earrings, they are much more affordable than you might expect set with lab-grown diamonds.)
Illusion Solitaire Ring
Seven beautiful lab grown diamonds combine all their brilliance into one timeless solitaire design. The Illusion Solitaire Ring has a clever setting that makes them look like a single larger diamond set in shining 10K gold. You can't tell where one ends and the other begins. This classic style and wearable low-profile setting makes a gorgeous engagement ring or promise ring. It also makes a stylish stack ring: we especially like it in a mix of colors of gold. At $349, it's so affordable, you can splurge on all three!
Vela Trilogy Necklace
Tomorrow looks brighter than ever with this classic three stone trilogy necklace that represents the past, present and future. Lab grown diamonds are the perfect way to say you care about the future of the planet too. With every step, love grows. Let this classic trilogy necklace be your talisman, inspiring your journey to the best that's yet to come.
Illusion Solitaire Necklace
Does she love her sparkle big and bold but real? You can give her all the dramatic brilliance she wants without breaking the bank with the Illusion Solitaire Necklace. This necklace has a big impact with a surprisingly small carat weight thanks to a clever setting that combines seven smaller lab-grown diamonds to look like one larger solitaire. It outshines single-stone diamond pendants that cost thousands and still fits under $500.

Horseshoe Necklace
You can never have too much love, luck and diamonds. That's why this lab-grown diamond horseshoe pendant is the perfect way to show your love. We love the way this lucky charm is suspended right from the chain, with the ends of the horseshoe pointing up to hold all the luck in. And 19 lab-grown diamonds, weighing a total of 0.40 carats, add lots of sparkle. Think she'll love it? Our lucky guess is yes.


Sirius Oval Necklace
With oval shape diamonds the top engagement ring trend, it's not surprising that oval diamonds are becoming more popular in other jewelry styles too.  Ovals are particularly beautiful when set east-west in a solitaire necklace. That's why the Sirius Oval Necklace makes such a gorgeous gift. Our oval lab-grown diamonds are exquisitely faceted to sparkle with brilliance. And because oval shape diamonds look larger than round brilliant diamonds of the same carat weight, even a smaller oval makes a beautiful statement in a simple solitaire setting.
Sirius Drop Earrings
If she prefers drop earrings to stud earrings, the Sirius Drop Earrings are the perfect gift. They have all the versatility and ease of studs but hang comfortably below the earlobe, allowing them to pivot away from phones or earbuds. A half carat of beautiful lab-grown diamonds add brilliance. Dropping below the ear also makes them a bit more dramatic and glamorous too without making them less classic. And because she can wear them every day, they'll be a constant reminder of how much you care.
Moonrise Necklace
Like the crescent of a luminous harvest moon rising above the horizon, sparkling lab grown diamonds shine in a bright arc of a necklace. The round silhouette of the Moonrise Necklace is perfect with many necklaces and layers beautifully with solitaire pendants and chains alike. And it looks like a brilliant smile of diamonds. Every time you look at it, you'll smile too.