What Women Want in a Proposal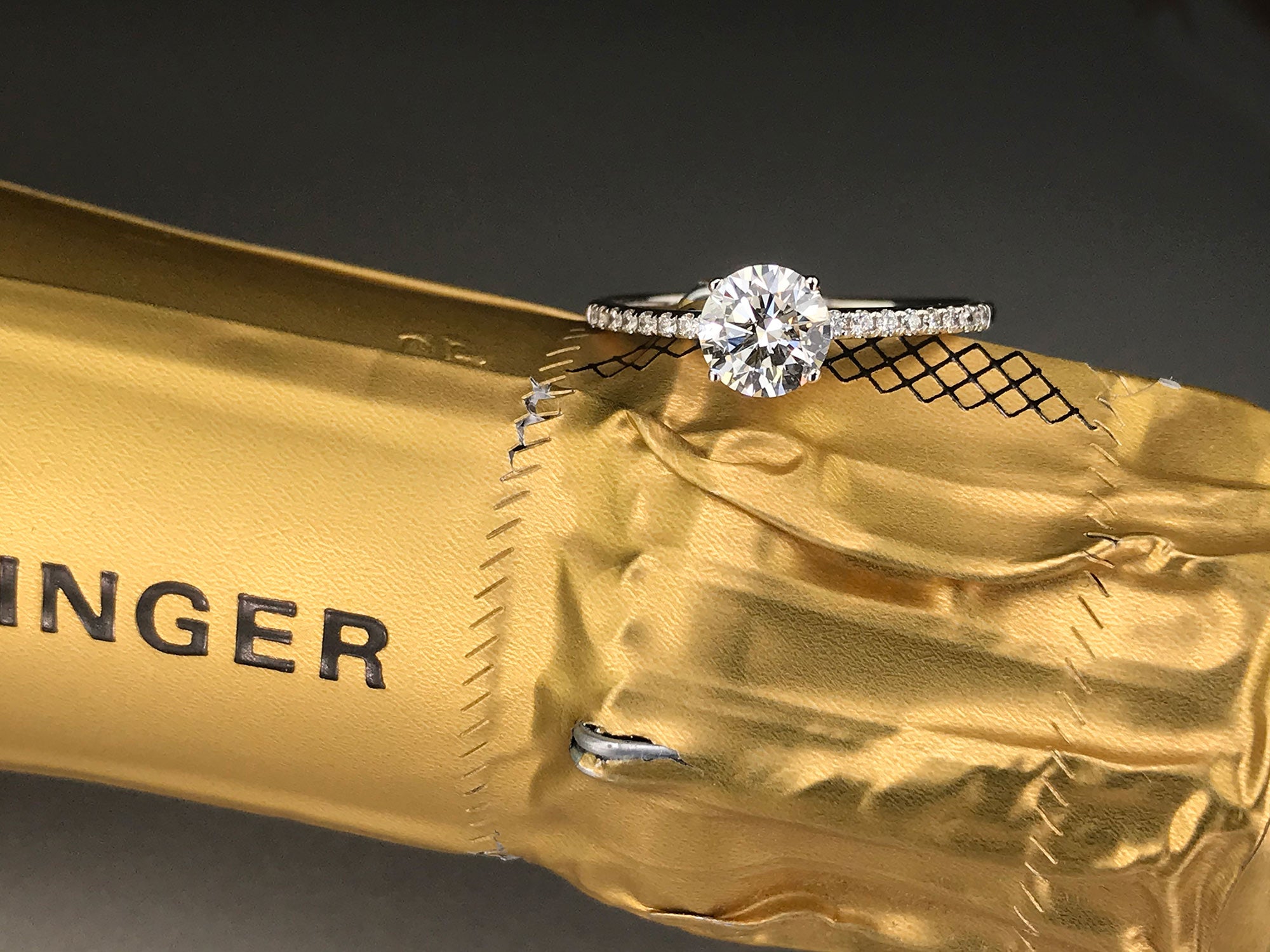 It's proposal season, with the holidays, New Year's Eve and Valentine's Day approaching.  Are you planning to pop the question? If so, wouldn't you like to make sure that your proposal plans are what she really wants?
If so, we have some good news. The Knot recently surveyed 300 women in a serious relationship about what they really wanted in a proposal. They also surveyed 5,000 couples who became engaged in 2021 about the details of their proposals, revealing some interesting trends.
Some things haven't changed much. Almost all of the women surveyed, 98 percent, said they wanted one partner to propose to another. When asked if the proposal should be planned or spontaneous, 66 percent said they wanted it to be planned.
But some things have changed. Thinking about proposing on a jumbotron?  Think again: 66 percent of the women said that they wanted the proposal to be in a private place.

The most surprising fact is that the women didn't want a total surprise, especially where the ring is concerned. A majority of women said they didn't want the proposal itself to be a total surprise. Almost all of the women, 96 percent, wanted to be involved in the ring selection, even if their partner was proposing to them. Three-quarters said they had already given a lot of thought, or some thought, to possible engagement rings, with most preferring a diamond.
Size doesn't matter most: women say they the diamond shape, style and setting are more important than stone size. Seventy-six percent expect their partner to pay for the ring, while the remainder expect to contribute. 
In the survey of 5,000 couples who became engaged in 2021, most proposals were not a total surprise either. An overwhelming majority of couples who became engaged in 2021, 89 percent, said they spoke about at least one aspect of their wedding pre-engagement, and almost 70 percent took at least one wedding planning action. 
A major trend in 2021 engagements was an increase in outdoor proposals, from 40 percent in 2020 to 73 percent in 2021. Thirty-five percent of outdoor engagements took place at a scenic spot, while almost one in three happened during a planned trip. Almost 20 percent of proposers hired a vendor like a photographer.
The ring is still a proposal thing: 93 percent of respondents saying their proposal included a ring, and 86 percent a diamond ring. 
A growing number of couples are choosing lab-grown diamond engagement rings. Only 34 percent of couples said it was important that a stone be natural in 2021, versus 42 percent in 2019. Overall, almost a quarter of 2021 engagement rings featured a man-made stone, such as a lab-grown diamond, up 11 percent since 2019.
Round diamonds were the choice of 41 percent of couples surveyed. The biggest fancy shape trend was oval shape diamonds, selected by 19 percent of couples in 2021, up from 2 percent in 2015. 
The average diamond size among couples surveyed was 1.5 carats, though about 25 percent said they gave or received rings with diamonds weighing more than 2 carats. 
Yellow gold engagement rings increased in popularity in 2021, growing 11 percent since 2017. White gold engagement rings, are less popular than in previous years, declining from 61 percent of rings in 2017 to 45 percent in 2021.
According to the survey, average engagement ring cost was $6,000 in 2021, essentially the same as the $5,900 cost in 2019. Older consumers spent a little more: an average $6,700 for millennials compared to $4,100 for Gen-Z.