Why Buy Sustainability Rated Diamonds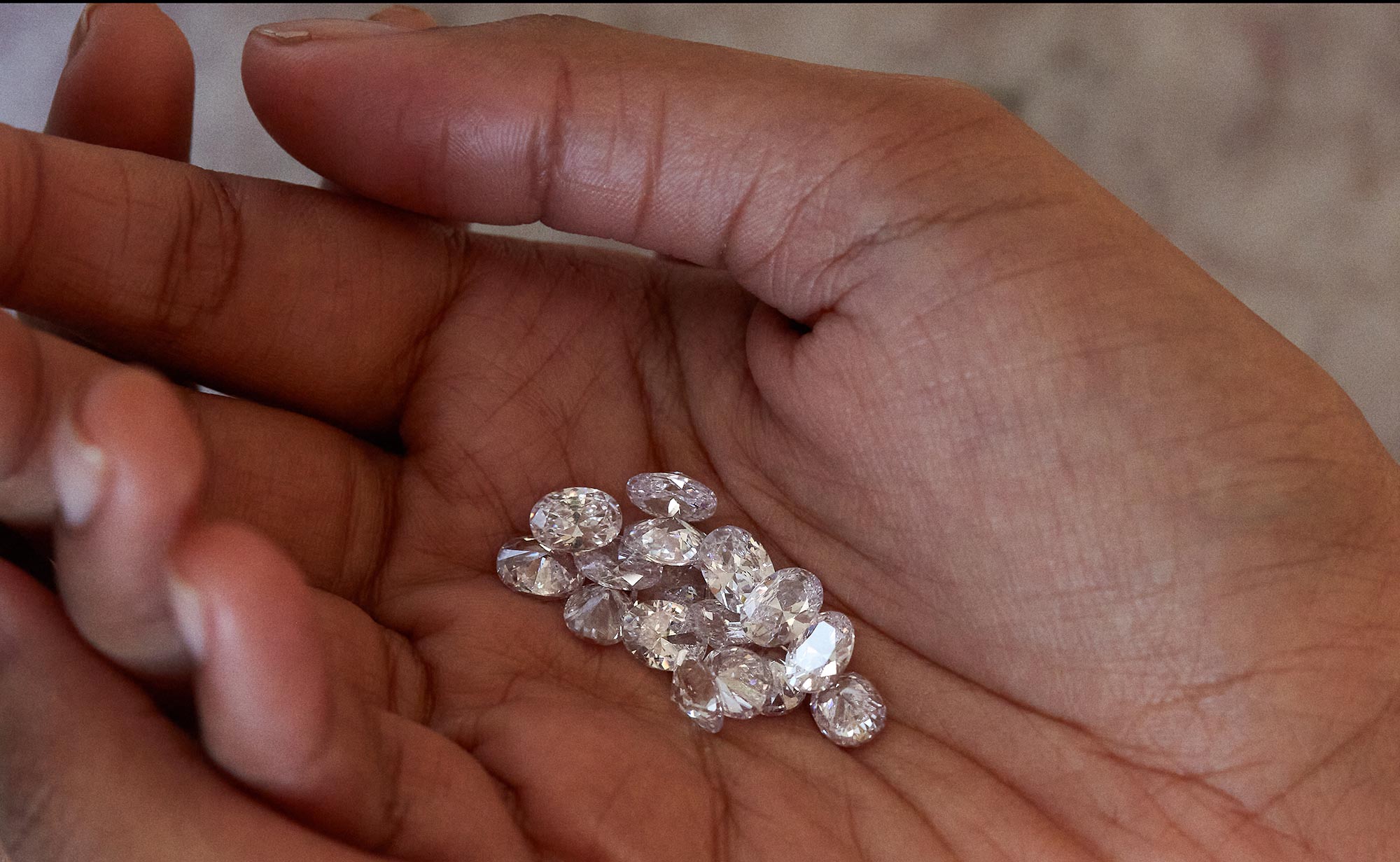 Celebrating emotions and marking milestones, diamonds are symbols of the happiest moments of your life. That's why you want to make sure that the path your diamonds take to you has a positive impact on people and the planet. Of course you want to make sure that any diamond you buy is conflict free. But most consumers today are asking for more than that. They want sustainable diamonds that are transparently sourced that support the community and the environment.
Lab grown diamonds are growing rapidly in popularity because they offer a more sustainable alternative to mined diamonds. But not all lab-created diamonds meet the highest standards. That's why at Brilliant Carbon, we source all our lab grown diamonds from a supplier that has earned SCS-007 Accreditation as a Producer and Handler of Certified Sustainability Rated Diamonds. These diamonds are produced in a climate neutral way, are transparently sourced, offset energy use from production and transportation, and support projects that make the world a better place.
What Are Sustainability Rated Diamonds?
The SCS-007 Jewelry Sustainability Standard, which launched in 2021, is the first truly comprehensive sustainability standard developed for the global diamond market by SCS Global Services. SCS has played a key role in the development and success of some of the world's most prestigious standards, certification programs, and supply chain initiatives across industry sectors, such as the Forest Stewardship Council (FSC) standard, the Marine Stewardship Council (MSC) standard, USDA Organic, Non-GMO, and many more.
To become accredited, diamond growing laboratories must pass a comprehensive SCS environmental, social and governance audit with an A+ rating for origin traceability, ethical stewardship, verified climate neutrality, sustainable production practices, and sustainability investments. Sustainability Rated Producers also fund projects to support vulnerable artisanal diamond mining communities to help them through the transition to a mining-free future.
The groundbreaking SCS-007 standard sets the highest level of ethical and environmental responsibility, fully backed by third-party certification. This standard isn't just for lab-grown diamonds: diamond miners can also apply for Sustainability Rated Producer status if they meet the stringent criteria and agree to be audited. However, no diamond mining company has achieved Sustainability Rated certification.
Because lab-grown diamonds created by Sustainability Rated producers are more affordable than mined diamonds too, they offer you better quality, more carats, and lower environmental impact for less money, while still supporting artisanal miners in the developing world.
Why Are Sustainability Rated Diamonds Better for the Environment?
You might think that all lab-created diamonds are good for the environment simply because they don't require mining. But like everything else we buy, creating diamond crystals in the lab takes energy. Even the most efficient lab uses electricity for growing diamonds, gas and diesel for transporting workers and products, and refrigerant for cooling the workplace.
To earn its Sustainability Rated Producer status, our diamond supplier has significantly reduced its energy use, added renewable energy, and invested in carbon offsets, funding United Nations Framework on Climate Change issued projects that offset the carbon footprint of its diamond growing energy use, allowing it to be certified as climate neutral.
The Sustainability Rated Diamonds program contributes to environmental projects like the Himalayan Climate and Clean Air Project, which is working to eliminate soot pollution from 100,000 brick production sites. Soot not only contributes to poor air quality but is turning the snow black, accelerating the rate of melting of the snowpack, impacting the ecosystem, watershed stability, and hundreds of millions of people. Upgrading these highly polluting brick kilns to clean air designs will help mitigate climate change and make the environment healthier for Himalayan communities. Conversion of all 100,000 kilns could reduce climate pollution equal to 10.6 billion metric tons of CO2fe. The success of this project could represent one of the world's largest greenhouse gas mitigation projects over the next 10 years.
In addition, Brilliant Carbon donates 1% of your jewelry purchase to benefit communities, wildlife and the environment. You can choose to fund specific causes with your purchase or choose to have your donation split between all our charitable partners.
We think that committing to sustainable diamonds requires giving back to help the environment and those in need. This means not only investing to improve our own supply chain, but also investing in projects that help the poorest communities, improve education and healthcare, promote racial equity, and protect the climate, wildlife and the environment.