Get the Look: Kate's Anniversary Necklace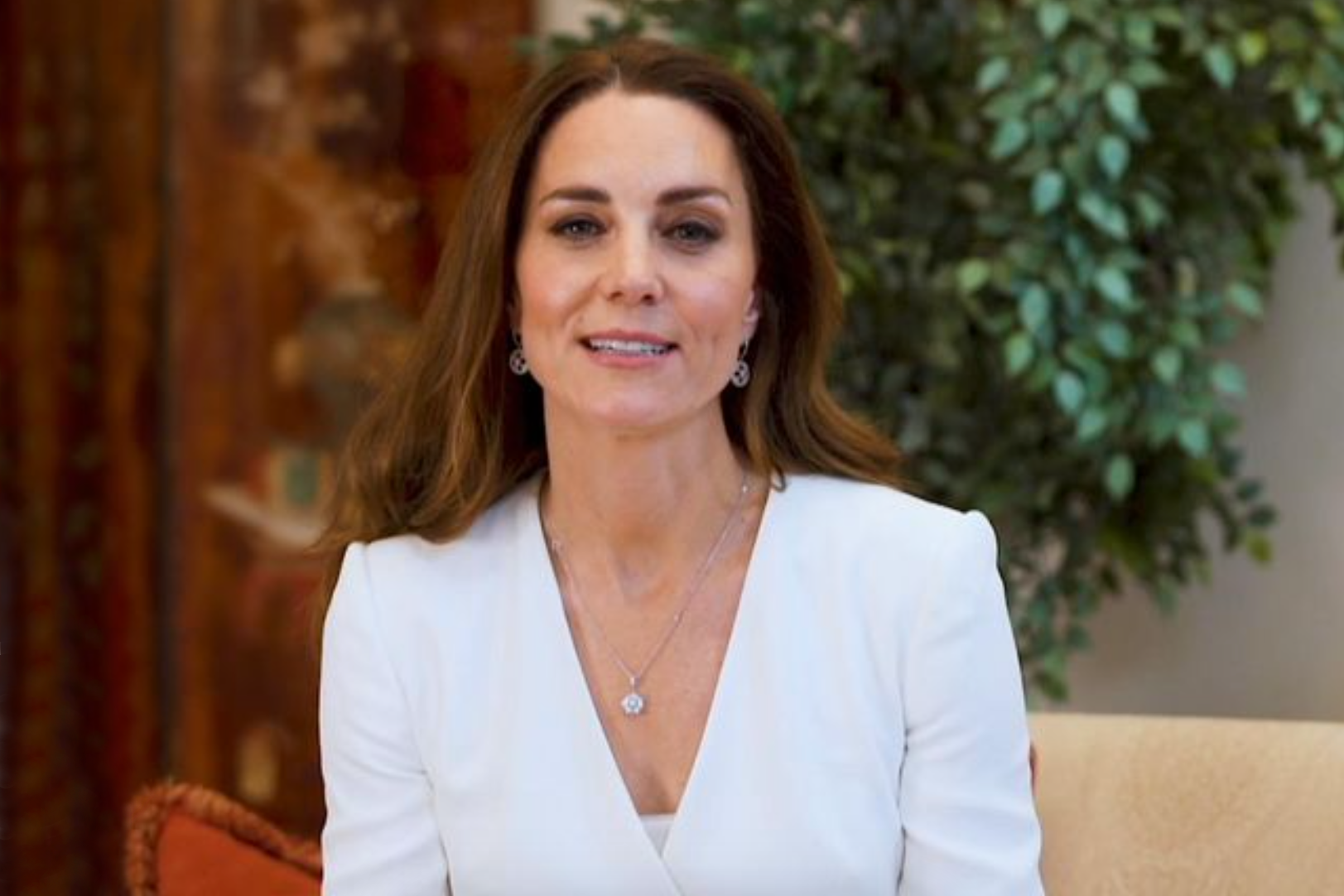 Kate Middleton has a new necklace and we're not the only ones who've noticed. The Duchess of Cambridge wore the stunning diamond starburst-style pendant in her May 24 video message for the Nursing Now campaign in which she thanked nurses around the globe for their hard work and dedication to their jobs during the COVID-19 pandemic.

Kate is a patron of Nursing Now, a global campaign to improve health by raising the status and profile of nursing. "When Nursing Now was launched in 2018, we had no way of knowing just how much the work, dedication, and infinite care of nurses would be tested, needed, and appreciated," Kate says in the video. "It has been the hardest of years and my heartfelt thanks to you and your colleagues around the world for the incredible work you do every day," she added.

The Nursing Now video wasn't the first time she wore the necklace. It first appeared in the Instagram photos that she and Prince William shared on their 10th wedding anniversary. Was the necklace a romantic 10th anniversary gift from Prince William? Diamonds are a traditional gift for the tenth anniversary.


Kate's necklace has been identified by jewelry sleuths as the Daisy Heritage Pendant by Asprey. The design represents a daisy with marquise-shaped diamond petals and the center is diamond pave. The pendant has 1.64 carats of diamonds in total and is priced at $12,350. According to Page Six, Kate also owns the matching earrings, which are $26,000, though it's not known if those were a gift too or if she bought them herself.

If you love the look of the necklace but not the price tag, you can get the look with Brilliant Carbon's Supernova Necklace, which has 1 carat total weight lab grown diamonds in a lovely starburst shape similar to Kate's necklace. The price tag? Just $799. That leaves some room in your budget for the matching Supernova Earrings, which are $699.


Get a smaller version of the starburst style with the Star Cluster Necklace, which has a half-carat of lab grown diamonds for $399. The clever Sunburst Earring Jackets, which are also $399, surround any pair of studs and give them a starburst silhouette.

And Brilliant Carbon will donate a portion of your jewelry purchase to the charity of your choice. You can choose to donate to the efforts of healthcare workers in fighting COVID-19 around the world, the cause supported by Nursing Now.

And if you get Kate's style with one of these pieces, don't be surprised if everyone notices it the first time you wear it!