The Most Romantic Jewelry Gift Ideas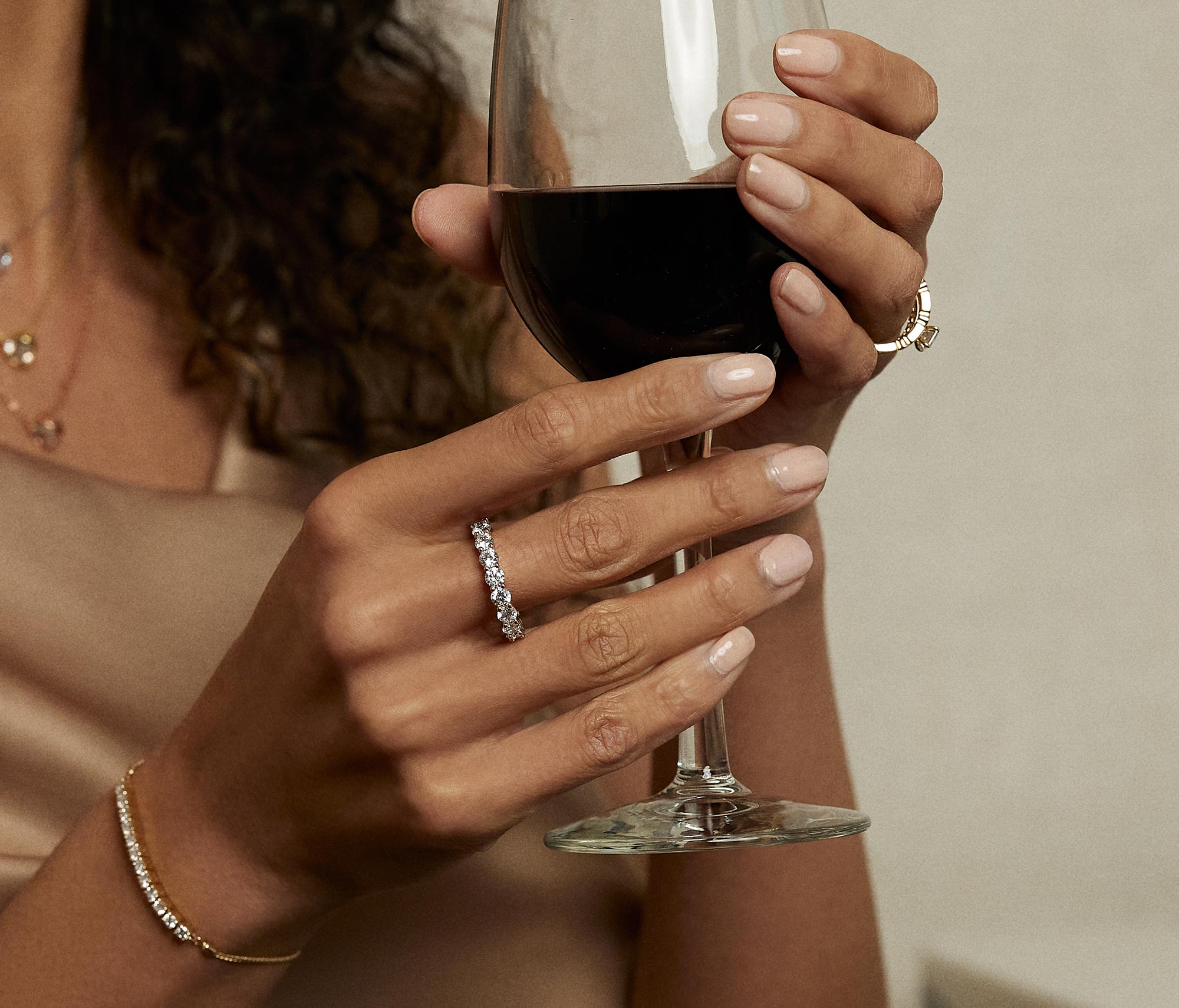 When it comes to a romantic gift, you can't do better than jewelry. After all, diamonds are forever. And lab grown diamonds make even more of a promise for a brighter future because they are grown in a sustainable way, showing some love to the planet too. But some lab-grown diamond jewelry gifts are even more romantic because they tell a story that she'll remember ever time she wears them. Here are five meaningful lab grown diamond jewelry gifts that take romantic gift giving to a whole new level.
Two Together Forever
This story begins with the legendary love between Napoleon and Josephine. Napoleon gave Josephine a "Toi et Moi" engagement ring to express how he felt with two stones, together in one jewel, connected forever, like two souls bound by a great love. Today, Toi et Moi two-stone jewels are fashionable once again, representing the enduring bonds of love between two people. We especially love Toi et Moi necklaces like the Binary Necklace. The two sparkling lab grown diamonds orbit each other forever. Give it to someone who is the other half of your soul, your lover and best friend in one.
A Heartfelt Necklace
When you love deeply, you give your heart completely. Make it official with the gift of a lab grown diamond heart necklace, the world's most beautiful love note. It's a Valentine that lasts forever and can be worn every day as a tangible reminder of your love even when you are away. The best thing about a heart necklace is that it requires no explanation: it tells the story of how you feel without you saying a word.
The Eternal Circle
Circles are a beautifully simple symbol of eternity. A line with no beginning and no end, the circle is a beautiful way to say that you will never stop loving her. Because diamonds too symbolize forever, a lab grown diamond circle necklace is a very meaningful romantic gesture. It's also a beautiful simple geometric shape that's easy to wear every day. That's why this necklace style is a classic romantic gift.
Be Starry Eyed
The ancients thought that diamonds were stars that fell to earth. Pure brilliance, eternally sparkling in the night sky, a symbol for the way that love lights up our lives, even in our darkest moments. Like love, the spectacular Supernova Necklace lights up her days and nights with brilliant radiance. And the fact that the beautiful lab grown diamonds that give this stellar style its brilliance were forged in plasma as hot as the sun makes it even more meaningful. This celestial necklace has the look of a treasured heirloom and a vintage vibe. It says that you would give her the stars themselves if you could.


Renew Your Vows
Your wedding band is a symbol of your vows to one another, a traditional statement that you are bound to one another. Adding a second lab created diamond band says you'd marry her all over again, a sparkling renewal of your promise of forever that shines bright every day. She can wear it stylishly stacked with her wedding band and engagement ring or on her right hand. She'll think of you and how much you love her every time she looks down and sees it.


Say Yes to Forever
The most romantic holiday gift ever? An engagement ring! Seriously, the holidays are a beautifully festive time of year to pop the question with family and friends together and in the mood for celebration. Lab grown diamond engagement rings from Brilliant Carbon are the most romantic choice because they are better quality, more carats, and sustainably grown. You might be surprised to discover that you don't need to budget two or three months' salary to afford the ring of her dreams with a one carat or two carat center stone.