The Most-Searched-For Engagement Rings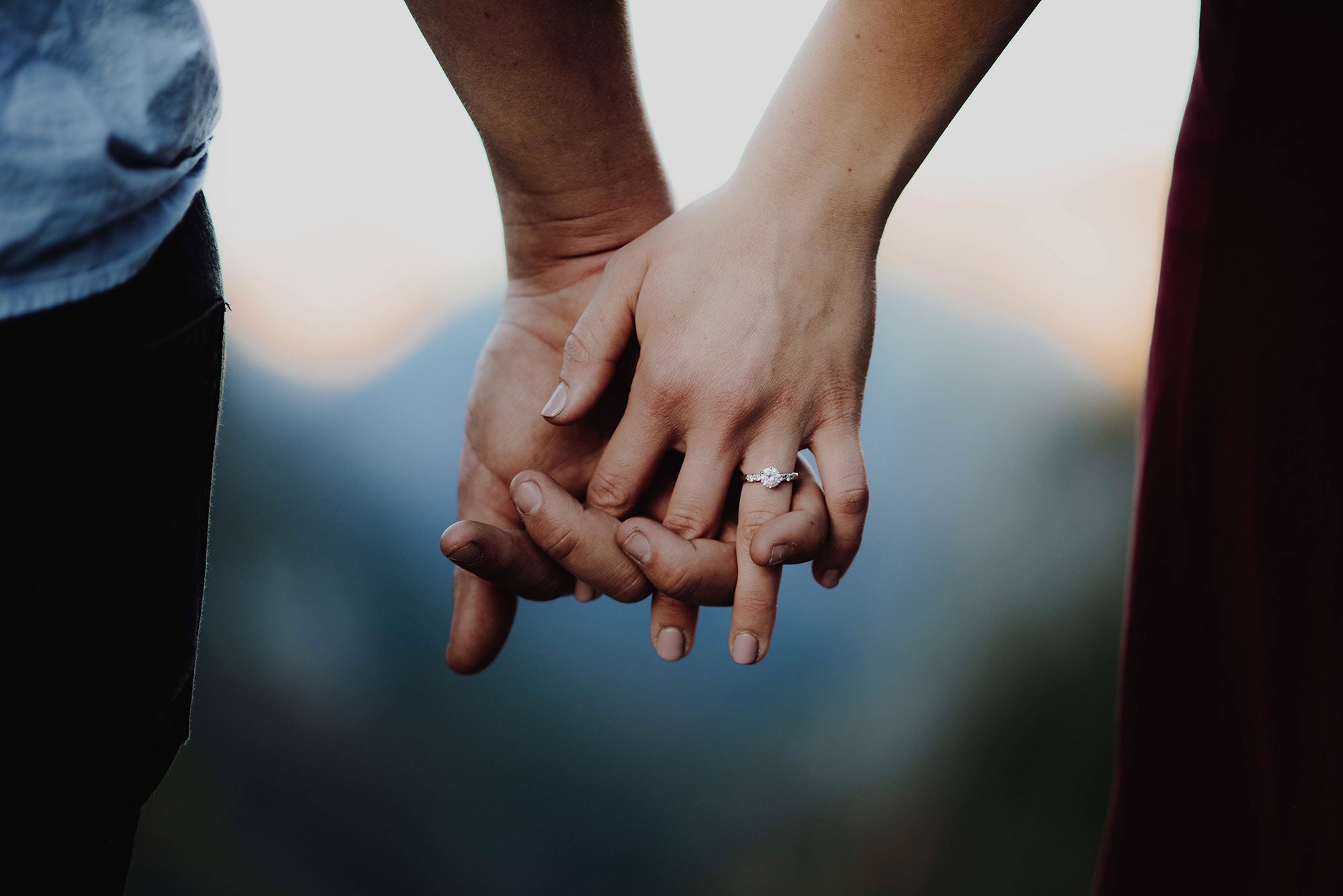 It's proposal season! According to The Knot, 37% of couples get engaged from November through February. What will be the top engagement ring trends for this season and beyond? To find out what couples are looking to buy in the next few months, we don't have a crystal ball but we do have the next best thing: Google search!
According to Google, searches for proposals and engagement rings peak in September, which lines up with the November to February proposal peak. Looking at engagement ring searches in September gives us a great idea of future purchases for the rest of the year and beyond. So, here are the top Google engagement ring searches and the trends they predict for 2022.
Oval Engagement Rings
According to Google trends, the top engagement ring search in September was "oval engagement ring." And this was before the most stunning oval diamond of all, Kourtney Kardashian's engagement ring from Travis Barker, started appearing all over your social. In October, searches for oval engagement rings hit a new peak. In other words, we don't see this trend slowing anytime soon.

Oval shaped diamonds are elegant and refined. The elongated shape looks beautiful on the finger and, thanks to a relatively shallow depth, oval diamonds look larger face up than round diamonds. Ovals also tend to be a bit less per carat than round brilliant cut diamonds.

While Kourtney's oval engagement ring, which is more than 10 carats, is estimated at $1 million, you can find an oval lab diamond for much less. In fact, at Brilliant Carbon we have beautiful two-carat oval lab diamonds for less than $5000.
Vintage Engagement Rings
There's nothing like an heirloom ring. It's the ultimate sustainable engagement ring: the fine jewelry equivalent of recycling. Vintage engagement ring is the second most popular engagement ring search. If you don't have a family heirloom, the next best thing is an ethical lab-grown diamond in a vintage inspired engagement ring.

At Brilliant Carbon, we source Certified Sustainability Rated Diamonds from a SCS-007 Accredited Producer, with independent verification from SCS Global Services. That means our lab grown diamonds meet climate neutrality standards. If you don't have a family engagement ring to recycle, you can still make sure that your engagement ring is sustainably created by asking to make sure the retailer is certified.
Halo Engagement Rings
Halo engagement rings are the best-selling engagement ring style and has been for more than a decade. So it's not surprising that halo engagement ring is the third most popular engagement ring search on Google. This style with a frame of small diamonds around the center stone is popular for a good reason. All that diamond brilliance tricks your eyes into thinking that your engagement ring is set with a bigger center diamond.

To update a halo style for 2022, consider an oval or pear lab-grown diamond. These in-demand fancy shapes and the larger size and better quality of a lab grown diamond will ensure that your halo engagement ring stands out and makes a statement.
Simple Engagement Rings
After years of halo and vintage-inspired engagement rings, we are beginning to see growing demand for timeless simple engagement ring styles. The solitaire engagement ring is a classic for a reason. Solitaire styles are easy to wear for busy people and won't slow you down. They are truly timeless. Trends come and go, even in engagement rings, but solitaires are always here to stay. (Pro tip: with a lab-grown diamond, you can choose a larger center stone that really shines in a simple engagement ring setting and still stay within your budget.) If you love the minimalist style of a solitaire but want something more unique, consider a fancy shape center diamond.
Pear Engagement Rings
Margot Robbie. Cardi B. Sophie Turner and Katherine Heigl. Pear engagement rings are a celebrity favorite. Maybe that's why pear engagement rings are the fifth most popular Google engagement ring search. If you love pear diamonds, you are probably adventurous and daring.

Lab grown diamond pear engagement ring favorites include pear halo engagement rings and pear solitaire engagement rings with a pave band. Maybe like Emily Ratajkowski, you'll even combine a pear shape with a princess cut in a unique two-stone engagement ring. You do you.
The Top Celebrity Engagement Rings
Another source of engagement ring trends is, of course, celebrity engagement rings. While not everyone who Googles a celebrity engagement ring is shopping for their own ring, Google searches do tell you which rings are getting the most attention. (Although the results don't include Kourtney's new ring yet.) The most searched celebrity engagement ring so far this year is Ariana Grande. Her oval diamond and pearl two-stone ring was also one of the most unusual of the year. Second on the list is Gwen Stefani who wears a three-stone radiant cut diamond engagement ring from Blake Shelton. Third on the list is a surprise: Brittany Matthew's radiant cut diamond engagement ring from Kansas City quarterback Patrick Mahomes. Fourth on the list is Jennifer Lopez. Are fans looking for her massive emerald cut engagement ring from Alex Rodriguez or her pink diamond engagement ring from Ben Affleck or maybe to see whether Ben can top himself with an even better ring the second time? In any case, celebrity engagement rings are helping to promote fancy shaped diamonds, from ovals, to radiants to emerald cuts.